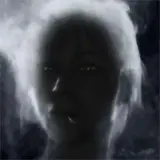 Updated: I added the Xbox 360 cover art (the PS3 and PC versions are essentially identical) as well as a pair of new screenshots below.
2K Games has announced that The Darkness II will be bringing its demonic tentacle-like appendages to Xbox 360, PS3 and the PC on October 4.
The original The Darkness game was released in 2007 and overshadowed somewhat by another 2K Games original IP, BioShock. Enough people discovered its unique combination of strong narrative, gaining energy from staying in the shadows, and summoning dark forces to do your bidding to warrant another chapter and officially begin a franchise.
Check out the release date trailer for The Darkness II below and look for more reveals in a month or so when E3 gets underway.
Pre-order The Darkness II for Xbox 360, PS3 or the PC at Amazon.com.