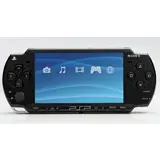 Sony has announced an upcoming price reduction for its PSP portable gaming system in a move to prepare the market for the upcoming Next Generation Portable (NGP) successor.
Beginning this Sunday, February 27, the Sony PSP price will be lowered to $129.99 from the current price of $169.99. The nearly 25% price reduction puts the PSP at the same price level as Nintendo's entry level Nintendo DS Lite portable gaming system.
Sony is also going to move 13 of the most popular PSP games into its Greatest Hits lineup priced at $19.99 and Favorites collection at $9.99. The games revealed thus far for the Greatest Hits collection include Metal Gear Solid: Peace Walker, Assassin's Creed Bloodlines, Resistance: Retribution and LittleBigPlanet. Joining the Favorites line are Crisis Core, Final Fantasy VII, Daxter, Monster Hunter Freedom Unite, Killzone: Liberation, SOCOM U.S. Navy SEALs: Fire Team Bravo, and Tomb Raider Anniversary.
It's important to note that the new price point only applies to PSP-3000 models. The newer PSP Go price will remain at its current $190 level.
With the new price, Sony is clearing the way for the NGP launch scheduled for later this year. Expect a variety of PSP bundles to appear around the Christmas holiday as Sony and retailers clear out inventory in anticipation of NGP.