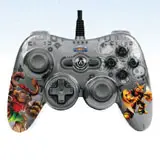 Gaming accessories company Power A is supporting this fall's release of Activision's Skylanders Giants in a big way with 17 new products designed to support the sequel's launch. Within their E3 display and promotional materials are a first look at two yet-to-be-announced new Skylanders characters. More on that in a bit.
Skylanders Giants took up the entire left side of the appointment only Power A E3 2012 booth with a massive point of purchase (POP) display and showcase of products under glass. The irony of the POP display is that it housed all the latest Skylanders including Wham-Shell, the last one I need to complete a set. It was painful looking at him in sitting on a shelf and not be able to buy him.
Keep in mind while viewing the Skylanders Giants POP display that it was mocked up for demonstration purposes only. The final POP display that Activision and Power A coordinate will likely look quite different. This will give you an idea of the type of retail footprint Skylanders Giants is aiming for this fall.
Click on any of the images from this point forward to view a higher resolution version.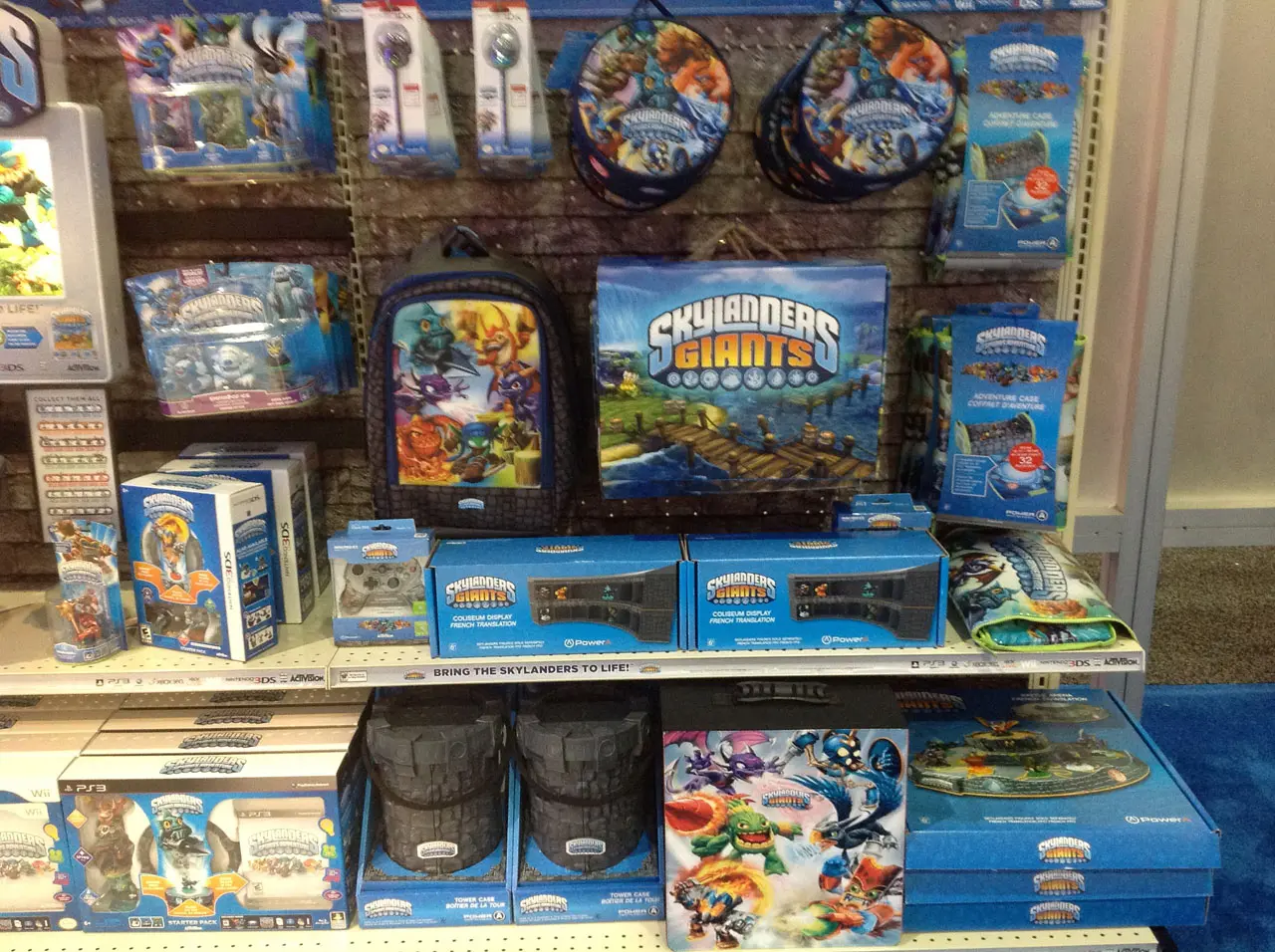 One of Power A's biggest new Skylanders Giants accessories is the Battle Arena. This circular table-top display has room for 8 Skylanders and a Portal of Power in the middle. It's a cool way to jazz up the Portal and immediate play area.
The other notable new addition to the Skylanders Giants accessories line are branded Pro Pack Mini controllers for Xbox 360, Playstation 3 and Nintendo Wii (will work with Wii U as well). These are sure to be a hit not only because they are Skylanders branded, but because these little controllers are already a favorite amongst kids and those with smaller hands. They look pretty cool, too.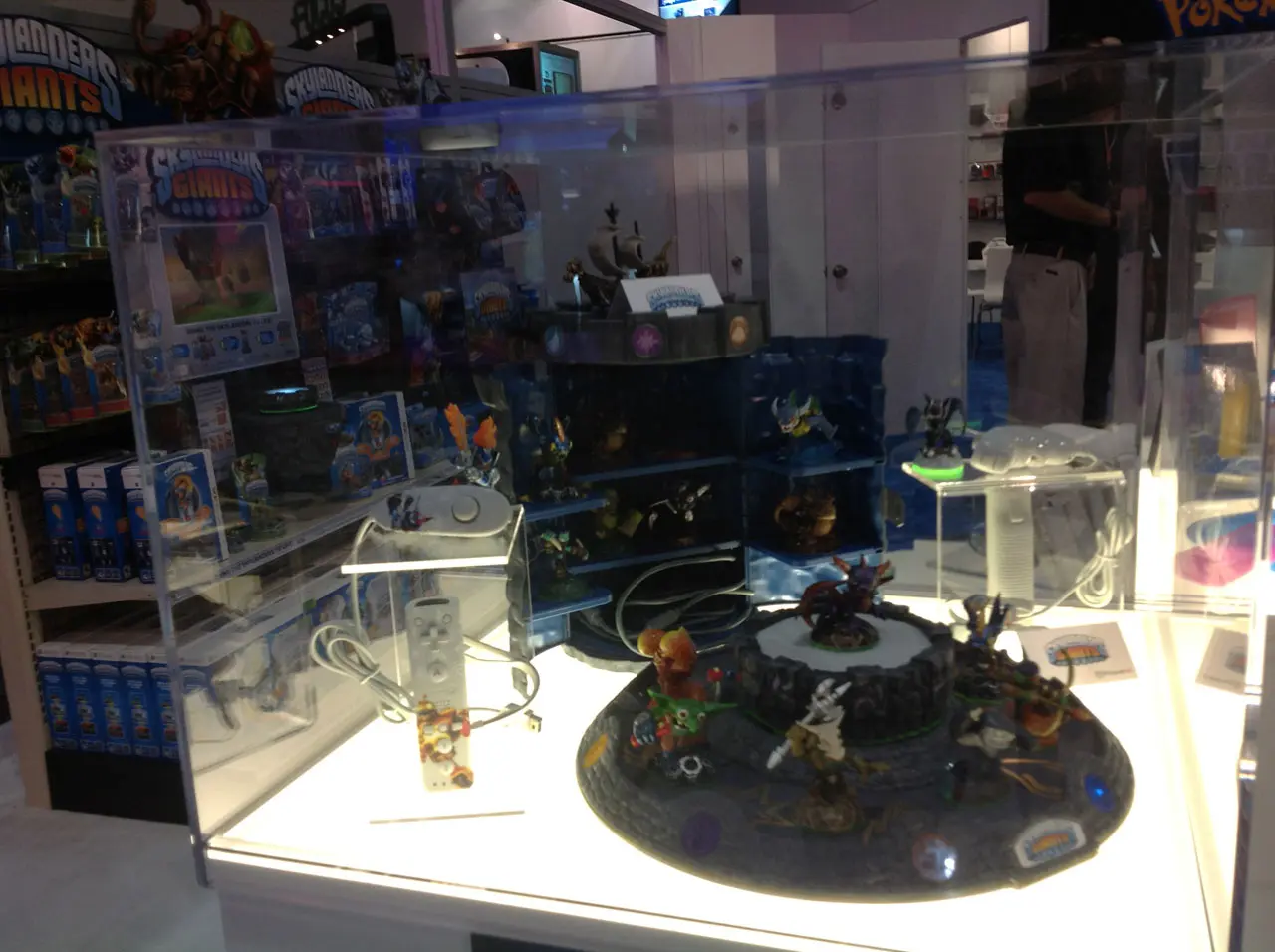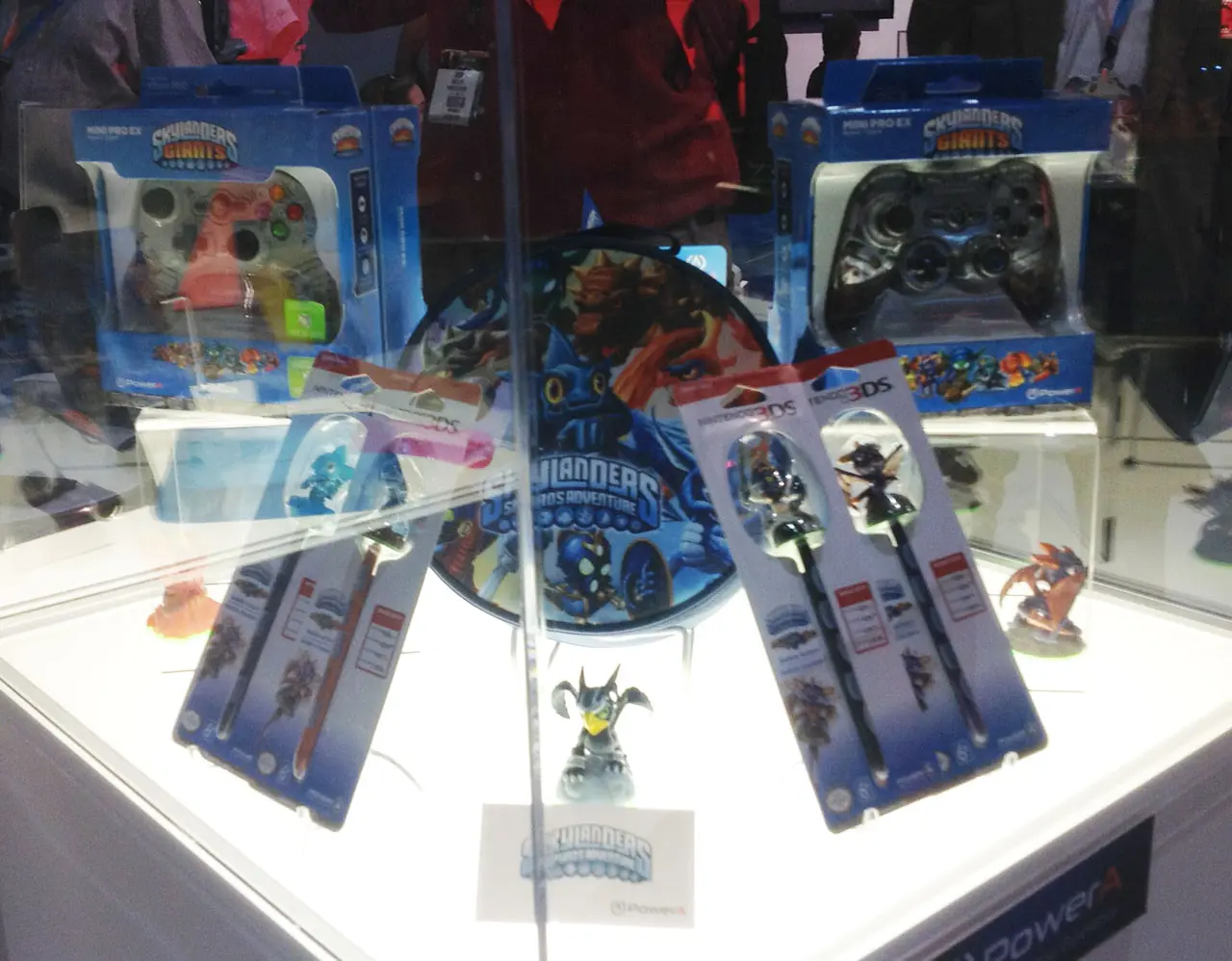 Now let's take a closer look at the Power A Skylanders Giants controllers. The Xbox 360 controller has previously announced Tree Rex and Pop Fizz on its face.
Zero in on the Playstation 3 controller. On the left is Tree Rex again, the signature new character from the game. On the right is an all-new Giant that resembles a bumble bee. Take a closer look below.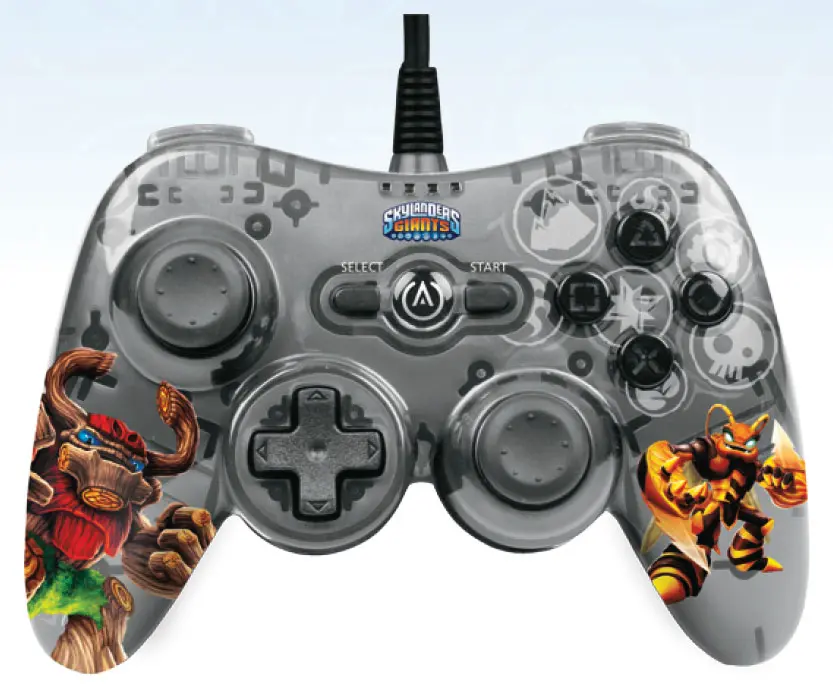 Also take a look at the Nintendo Wii controller. Crusher, announced by Activision during E3, is on the right. On the left is another mysterious new character that slightly resembles Stealth Elf, or at least someone from her species, riding atop skeletal creature.
I'll share more on these new Skylanders Giants characters when new information surfaces. To conclude our Power A Skylanders Giants report, here are some press kit shots of some product now available in stores.