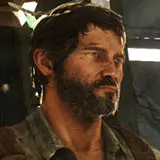 Earlier this year, Sony and Naughty Dog entertained Game Informer for an exclusive 15-minute gameplay demo of the upcoming Playstation 3 exclusive new IP, The Last of Us. Details about that demo have been partially revealed by Game Informer, but now the wraps have come off and Naughty Dog is sharing all the goods.
The demo sounds like a scene out of The Walking Dead where Joel, the protagonist gamers will get to control, and Ellie, his younger CPU-controlled friend, are forced to stop their vehicle on a highway when encountering a stretch congested with disabled and abandoned vehicles. Upon spotting a survivor up ahead, Joel doesn't hesitate in driving his car into the man as a shot is fired through their windshield.
From here the demo progresses through a series of encounters with survivors, none of which are friendly. The Walking Dead preaches that in an apocalyptic situation, man's worst enemy is himself. That appears to hold true in the world of The Last of Us.
Below you can check out all the new The Last of Us screenshots in high resolution that feature a brick as a weapon of circumstance. You can also head over to Naughty Dog and read their more detailed description of the demo.