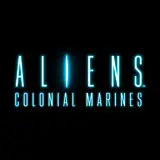 Aliens: Colonial Marines is the only first-person shooter I can think of where I could contently play through the entire game without firing a shot or even aiming a weapon. The Wii U GamePad is almost tailor made for the motion tracker seen in James Cameron's Aliens and appearing in Aliens: Colonial Marines, a direct sequel to Cameron's film. In other words, the use of the GamePad as a motion tracking device in Aliens: Colonial Marines makes it one of my most anticipated Wii U games.
Today's dump of Wii U information by Nintendo has sent along a new Aliens: Colonial Marines Wii U "suspense" trailer, the game's box art, and a handful of screenshots and concept art. Technically all are just as appropriate for an Xbox 360 or Playstation 3 update on the game, but since Nintendo is the one distributing these new goodies, we'll stick with them for the coverage.
Aliens: Colonial Marines is a Wii U launch window title that will arrive in stores prior to the end of March, 2013.