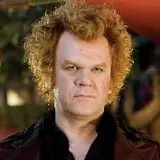 In this age of Twilight and True Blood one would think fumbling the execution of a vampire film to be unfathomable. Yet Cirque du Freak: The Vampire's Assistant, based on the successful Cirque du Freak young adult book series that follows a juvenile vampire, is a bland mess despite its mythical characters and the proven talent of John C. Reilly and Ken Watanabe in key roles. What on earth or beyond the grave went wrong?
Director Paul Weitz (ironically the brother to The Twilight Saga: New Moon director Chris) lost his direction somewhere between a comedy and a thriller and completely miscast his central character, the protagonist vampire. In Cirque du Freak, vampires are broken into two groups on the verge of breaking a peaceful truce; evil ones dubbed the Vampaneze that kill humans for food and good ones that feed off animals or feed from humans without killing them. The evil vamps led by Watanabe talk a mean game and look ready to rip their prey to pieces, yet they infrequently kill and only off-camera. There is never a foreboding sense any one of them will injure a soul or prove a real threat to their foes.
Good vampires and the freaks they travel and entertain with are treated comically led by a mildly entertaining though wasted Reilly wearing a ridiculous wig and makeup befitting a clown more than the walking undead. His young and previously passive newly turned assistant Darren, played by the singular emotion and utterly forgettable Chris Massoglia as the hero, is more clumsy than heroic when forced to discover and use his newfound vampire powers to stop the Vampaneze. Darren's best friend Steve (Josh Hutcherson) is not much better as a jealous and vindictive new bad vampire recruit who barks out pledges of revenge with the tenacity of a kitten. Poor established actors like Salma Hayek and Willem Dafoe were probably suckered in with Harry Potter professor casting analogies for their "freak" cameo roles that fail to salvage what cannot be fixed.
High-Def Presentation
Universal was saddled with an overly dark and dreary atmosphere throughout The Vampire's Assistant when transferring the film to 1080p video. The result is anticipated strong detail and depth when there is light, but seemingly endless black crush when there is not – which is most of the film. The 5.1 DTS-HD Master Audio track isn't given much to work with either save for a couple brief action sequences. It is clean as expected, but no aural effects from the vampires battling it out will leave a lasting impression.
D-BOX Motion Code
Swirling opening titles offer up strong and satisfying circular motion to get The Vampire's Assistant rolling early. Past the main titles it becomes clear why the D-BOX engineers played them up so intensely. A long lull follows with only a small handful of D-BOX moments throughout the rest of the film.
Lulls are directly reflective of the same lack of opportunities the film offers to the audio track. Aside from the opening titles, the only moments when D-BOX kicks into high gear include a brawl between vampires in a cemetery, a cut-scene for the "Book of Souls," and the vampire showdown. These scenes individually benefit from D-BOX but do not elevate the film as a whole.
Beyond the Feature
The Vampire's Assistant is a single-disc release that includes an embossed outer sleeve along with Universal's Pocket Blu application, Social Blu for Facebook and Twitter access, BD-Live connectivity that dynamically imports new trailers, and roughly an hour of additional material the film really isn't deserving of.
Exclusive to Blu-ray are a whopping 43 Deleted Scenes that total just over 27 minutes in total. These are only recommended for someone who enjoyed the film as most are short, mixed with footage in the final cut and deleted for good reason. U-Control functionality is present but only for about half the chapters and offering Picture-in-Picture only. Rounding out the extras are a pair of featurettes: the three-part making-of Guide to Becoming a Vampire (19:59, HD) and Tour du Freak (18:04, HD), a backstory and examination of the cirque and its troupe.
Cirque du Freak: The Vampire's Assistant is a failed attempt to cash in on the Harry Potter book-to-film craze that takes advantage of a young man's struggle with adolescence using supernatural and mythical elements as bait. Even in high definition Cirque's wayward ideas and freakishly boring characters incite no desire to track down and lose sleep reading the books, much less care if a sequel is given a green light.
– Dan Bradley
Shop for Cirque du Freak: The Vampire's Assistant on Blu-ray at a discounted price from Amazon.com.