'Black Panther: Wakanda Forever' Review: The Long Goodbye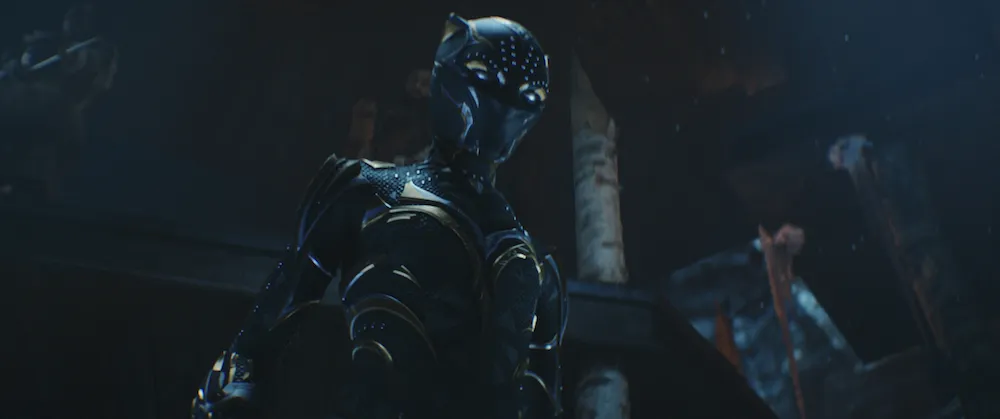 It was never going to be easy. How do you reconcile continuing a popular Marvel Cinematic Universe franchise after arguably its brightest star — Chadwick Boseman — passed away in 2020 due to colon cancer? Director Ryan Coogler gave it his shot with Black Panther: Wakanda Forever, and while the film served as both a memorial for its fallen star and as a vehicle to push the greater story forward, neither point drives the film like intended, leaving a long, sometimes nonsensical adventure that satisfies audiences, even with its various issues.
Perhaps the biggest issue with Wakanda Forever falls at the feet of MCU mastermind Kevin Feige, who shortly after Boseman's passing declared the character of T'challa/Black Panther would not be recast. This is a major disservice to fans and the first major misstep of Feige's reign as head of Marvel films. This edict forced Coogler, who wrote the script with Joe Robert Cole, to adjust his sequel idea and erase King T'Challa, the Black Panther, from the MCU forever.
Wakanda Forever opens with T'challa actively dying off-screen while his sister, Shuri (Letitia Wright) tries desperately to find the right genetic combination to recreate the heart-shaped herb to try and save him. She fails, and Queen Mother Ramonda (Angela Bassett) assumes the throne. After a prolonged funeral scene that attempts to show the impact of not only the loss of T'Challa, but of Boseman as well, the story begins a year later. Ramonda goes in front of the UN and declares that Wakanda will not tolerate any interference from the US or its allies in trying to secure Vibranium, the highly sought after mineral that gives Wakanda its technological edge. She then tells the world, "if you want Vibranium, find it yourself." And they do — at the bottom of the Atlantic Ocean.
That discovery, using technology developed in part by a mysterious scientist, causes a race of underwater people led by King Namor (Tenoch Huerta) to protect their own stash of Vibranium — and to seek an alliance with Wakanda in so doing. Namor tasks Wakanda — since they can walk on land — with finding the scientist responsible for the technology that can find the mineral — so Namor can kill them to protect both their statuses as world powers.
Queen Ramonda sends Okoye (Danai Gurira) on a mission to find the scientist, and Shuri tags along, against the queen's wishes. The scientist is discovered to be a 19-year-old inventor, Riri Williams (Dominique Thorne), who happens to be enrolled at MIT. Williams has no idea the government is using her inventions in this manner, and Shuri demands she come to Wakanda for protection. This leads Namor and his people to act, setting off a series of events that brings the two nations to the brink of war that will forever change the world.
Wakanda Forever works best when it focuses on Namor and his people. In the Marvel Comics, Namor is king of Atlantis, but for the film, that origin is changed, making them descendants of the Mayans who escaped enslavement by Spanish Conquistadors by consuming their own version of the heart-shaped herb, allowing them to live underwater. Namor's mother consumed the herd while pregnant and her son was born a mutant — the first utterance of the term in the MCU, though he's the second known mutant after Ms. Marvel. This actually works for the MCU narrative as it builds to the mutants and X-Men at some point.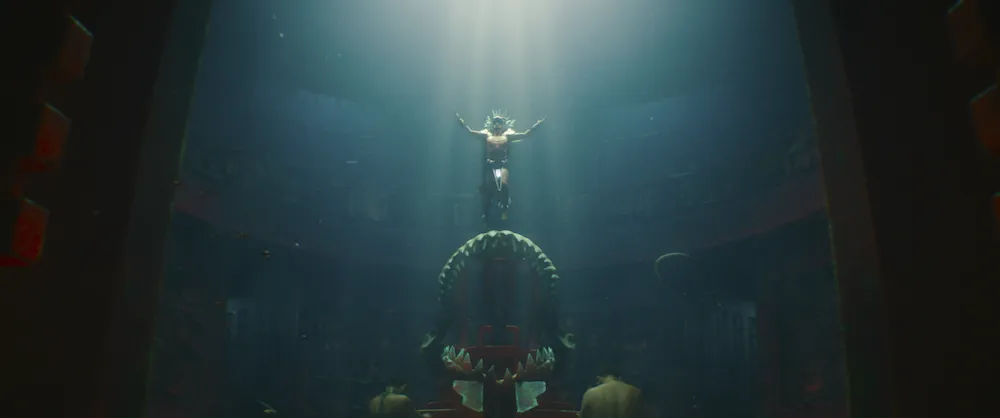 Huerta is simply amazing as Namor. He looks fantastic and is as charismatic and dangerous as his comics counterpart. In battle, he zips through the air and is a true force of nature. He motivations make perfect sense, and he starts off wanting an allegiance with Wakanda, and is later forced to act against them. He's both hero and villain, much like his comics counterpart. His people live in a wonderou s undersea kingdom, and they use various sea creatures in fun and unique ways. DC's Aquaman may have come first, but Marvel did the undersea culture so much better partly in how they changed their origins. By using people of Latin descent for the underwater people — along with Mayan and Incan myths to explain them — just works so well, and now gives the Latinx culture a hero of their own.
Dominique Thorne is solid as Riri Williams, the genius inventor from Chicago who, in the comics, becomes the new Iron Man — er — woman — Iron Heart. Thorne brings the right level of sass and snappiness, and Wakanda Forever works best when she and Shuri work off each other and exercise their brains to solve issues. Thorne will return in her own series on Disney+, Ironheart, and I can't wait to see more of her and the character.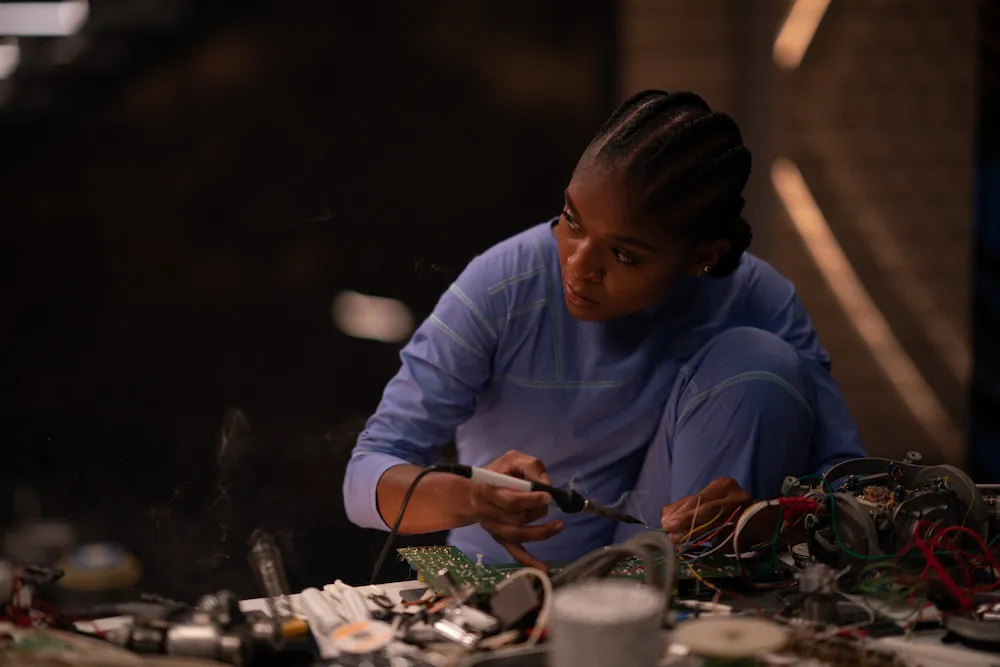 Angela Bassett is stunningly powerful as Ramonda. She mourns her on-screen son — and her friend Boseman — and the audience can feel it in every word she says. She's overprotective of Shuri, her daughter, as expected, which causes conflict that drives most of the Wakanda story. Letitia Wright is tasked with carrying much of the film, and she becomes a the new Black Panther — which compounds the mistakes that Wakanda Forever is built upon.
By not recasting the T'Challa role and then giving the Panther title to arguably the worst character in the Black Panther sub-franchise (seriously, Shuri was the brains and the comic relief, and she cannot sell me on the idea that she's the new protector), Feige and Coogler have erred. I may be alone in that assessment, but I will argue it until I am blue in the face. Okoye or even Nakia (Lupita Nyong'o) would have been a much better choice. This issue is eventually (sorta) rectified in the mid-credits stinger, but the damage is done and only someone like Kang the Conqueror can fix it.
Ryan Coogler had a difficult task ahead of him with Black Panther: Wakanda Forever, and the writer-director and his cast did their best to honor Chadwick Boseman and what he meant to millions and possibly even billions of fans worldwide. The film does a great job of reminding us all how important Boseman was, not only to this franchise, but to the world itself. The inclusion of Namor and a stellar performance by Tenoch Huerta help to salve the wounds in all our hearts, and at worst, I very much hope that Namor and his people (it doesn't feel right calling them Atlanteans here) get their own film or Disney+ series in the future, as I very much want to see more of them all.
Wakanda Forever is rated PG-13 and is in theaters now.
TheHDRoom may be paid a small commission for any services or products ordered through select links on this page.