'Summer Of Soul' Review: The Revolution Can Finally Be Televised
Stop me if you heard this one: In the summer of 1969, there was a huge music festival in New York, one that affected an entire generation and featured some of the biggest acts in music. I'm not talking about the mudfest that occurred at Yasgur's Farm; I'm talking about the Harlem Cultural Festival at Mount Morris Park in New York City. This series of Black artist-focused concerts played in front of hundreds of thousands of fans, yet you probably haven't heard of it until now, as Ahmir "Questlove" Thompson has released a new music documentary called Summer of Soul (…or, When The Revolution Could Not Be Televised) to both theaters and streaming on Hulu, and finally, the story of this unique and important event can be known.
The Harlem Cultural Festival played for six weeks over the summer of 1969, in a time of great social upheaval. The festival was filmed for a possible broadcast, but the footage was never used and hundreds of hours of film were locked away in a basement for over 50 years until being recently uncovered. This led Roots drummer Ahmir "Questlove" Thompson to turn that footage into a stirring and fantastic documentary on the festival, and that's how Summer of Soul came about.
The festival featured acts of all ranges of popularity from the late 60s. Stevie Wonder, The Chambers Brothers, Nina Simone, Sly and the Family Stone, and The 5th Dimension are but a few of the acts who played the Harlem Cultural Festival, and this free show was heavily attended by the residents of Harlem, and upper Manhattan. Attendees were of all ages, and multiple races, and Thompson was able to track down concertgoers to get their thoughts on the festival as it happened.
This gives Summer of Soul a level of intimacy, as these interviews draw the viewer into the time, all while footage plays. It's also not lost that the same levels of social unrest happening in 1969 are still happening today, and the doc serves as a reminder that some things have not changed.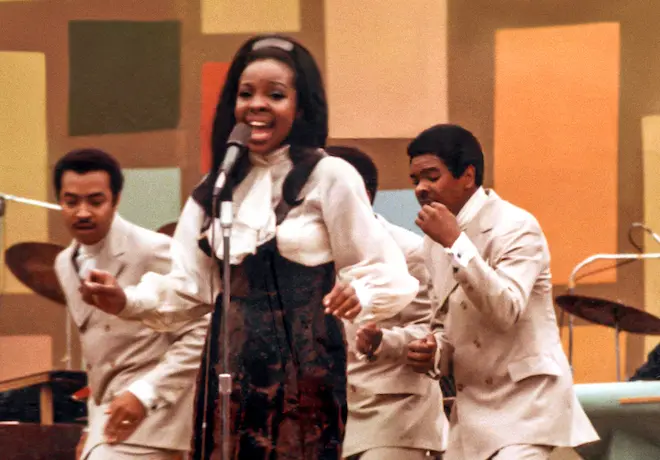 The footage of the shows looks and sounds like it was recorded yesterday, and these artists just come to life in ways that most people have never seen. Thompson is able to capture some of the unique aspects of the show, as well as how the artists were perceived by the audience. During a performance by Sly and the Family Stone, the audience was intrigued by the white drummer, and the woman playing trumpet, and to those in the crowd, it served as inspiration that would shape their lives. Heavy stuff.
In fact, Summer of Soul seeps inspiration both then and now. Gospel acts and well-known preachers, like Jesse Jackson, were there, testifying to the crowd both spiritually and socially. Martin Luther King, Jr. was killed just one year before the festival, and his words and his movement hung over the event at all times.
One of the disheartening side effects of Summer of Soul is seeing how little the world has changed in 53 years. The events of last summer after the George Floyd murder also occurred in 1968 after the murder of Dr. King, and the reminder that we, as a society, really haven't come as far as we think is a stark revelation.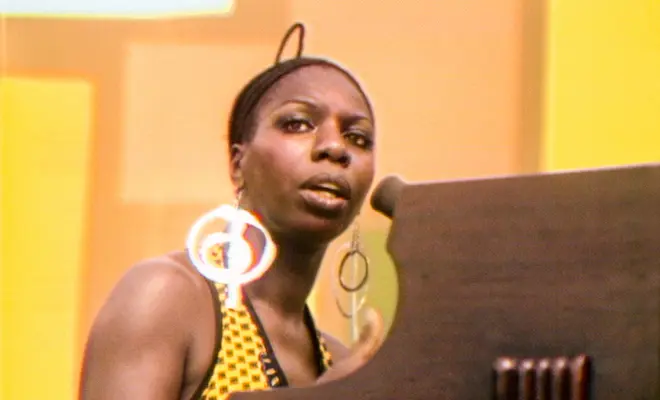 Thompson is careful not to center Summer of Soul around social activism, as this doc juggles many different themes during its two hour run time, and the Roots drummer handles it like a seasoned pro. This makes the documentary a complete joy to watch, as you can pick up new things with each and every viewing, and you walk away knowing something you didn't when you first started watching. Not every doc can do that, but Summer of Soul delivers.
Aside from the social and race commentary, this is still a film about a music festival, and the music is the star. As each new act is announced, I looked on with joy, as these are some of the best, most influential people in the history of American music, and their filmed performances are stunning to watch. The remastered audio sounds amazing as well, elevating Summer of Soul into the upper echelons of music documentaries.
It may have taken 50 years and the deft hand of an iconoclastic drummer for Summer of Soul to finally see the light of day, but I can say with all authority that the wait was worth it. To this day, the Chambers Brothers song that plays over the end credits has been stuck in my head, signaling the true lasting power of music. This is a documentary that defies its own genre, and most importantly, has something to say. I cannot recommend Summer of Soul enough, and this weekend when it drops on Hulu, I can guarantee I will be watching it again.
Summer of Soul (…Or When The Revolution Could Not Be Televised) is in theaters and streaming on Hulu now.
TheHDRoom may be paid a small commission for any services or products ordered through select links on this page.