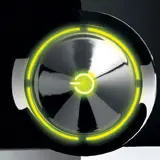 Microsoft's freshly redesigned Xbox 360 slim console has struck the right chord with buyers as it is flying off shelves at multiple retailers.
The first sign of the console's popularity came a couple days ago when pre-orders at Amazon.com temporarily sold out. Pre-orders has since started back up but the console won't be in stock again until Sunday.
Further evidence comes from Xbox 360 ambassador Major Nelson who yesterday tweeted that his followers are telling him about sellouts at Target and Gamestop. He even went as far as to tell his followers where to buy an Xbox 360 slim: the official Microsoft store, of course.
Have any of you been able to walk into a retail store and easily pick up an Xbox 360 slim?
Pre-order an Xbox 360 slim at Amazon.