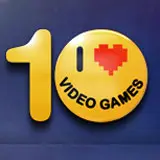 The Spike Video Game Awards (VGA) have become as much a celebration of video games as a platform to announce new unexpected projects over the past 10 years. Yes, it has really been a full decade since the VGAs first premiered.
The 2012 VGAs, once again hosted by Nick Fury himself, Samuel L. Jackson, will carry forward the tradition of big new announcements, as has been teased by Geoff Keighley over the past week or so. Apparently one announcement will trump them all and has been in the works for "16 months." I take it to mean that this announcement will be along the lines of Skyrim or Batman: Arkham Asylum. One confirmed gameplay reveal will be for Castlevania: Lords of Shadow 2.
Speaking of Skyrim, now that Bethesda Softworks has released the Game of the Year nominee Dishonored, there's a strong possibility their next project could make its grand debut tonight. Is the world ready for another entry in The Elder Scrolls or Fallout series? If so, would that entry appear on Xbox 360 and Playstation 3, or the next-gen consoles expected to be released in late 2013?
There will be plenty of love for 2013 games we already know about as well. Expect new trailers or footage for, at minimum, The Last of Us, Gears of War: Judgment, BioShock Infinite and Tomb Raider.
Tonight's "X" factor could very well be Nintendo with the advent of their more mature gaming console, Wii U. If Nintendo wants the world to know their new machine can cater to the hardcore gaming crowd, announcing a new Metroid or Super Smash Bros. Brawl title at the VGAs would put the console on a few more Christmas lists.
In North America, you can watch the live high definition version of the 2012 VGAs on Spike HD. International viewers will want to tune into their Xbox Live console or Spike.com for the free online streaming version. Additionally, Gametrailers will be live streaming the event, and I have taken the liberty of embedding the stream below. The 2012 VGAs begin at 9pm EST/8c.