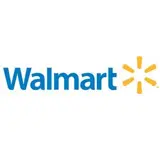 Walmart is forgoing Cyber Monday in favor of Cyber Week, running deals and specials that will last from now through this upcoming Friday. All of Walmart's Cyber Week sales are now online and, in some cases, are more abundant then their Black Friday deals.
In electronics alone there are 11 HDTVs on sale ranging from a Viore 24″ set for $199 to a Panasonic TC-P50S2 50″ Plasma set for $848. In between are a wide range of Element, RCA, Apex and Viore models on the cheap.
In video games Walmart is listing Michael Jackson The Experience Special Edition with Exclusive Bonus Track for Wii at $39.96, Mario Kart with Wheel for $39.96, Halo: Reach with a limited edition controller for $89, Call of Duty: Modern Warfare 2 on Xbox 360 for $29, and an Xbox 360 Live Accessory Starter Kit with wireless headset and controller keyboard attachment for $48. Also available are buy 2, get one 1 free game bundles for Xbox 360, PS3 and Wii, all priced at $39.
Oddly enough there are absolutely no Blu-ray movie or hardware deals available during Cyber week at Walmart. Did they burn through too many during Black Friday?
Check out all of Walmart's Cyber Monday and Cyber Week deals right here.