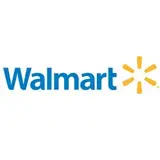 Walmart seems to be taking Cyber Monday off as far as home entertainment related deals are concerned. There's a few cheap televisions and some game bundles, but nothing that really jumps out as an incredible must-have deal.
On the TV front, there's an Element 32″ 720p set for $209, a same-size Samsung set for $278, and a Samsung 46″ 1080p set for $799, amongst others. None of the 9 television sets currently available in Walmart's Cyber Monday deals are priced over $1,000.
I was hoping to see at least a Blu-ray player deal, but all they have is a $39 Sony DVD player.
In video games there is an Xbox 360 Kinect Family Fun bundle that includes a 4GB Xbox 360, Kinect, Kinect Adventures! and Puss in Boots for $348. A Playstation 3 Starter Bundle includes a 160GB console, a Dreamgear PS3 wireless conroller, and a choice of one Playstation 3 game from a list of 52 available. This bundle will set you back $279.
Walmart.com also has the Nintendo 3DS Flame Red bundle with Super Mario 3D Land for $199, but that's the list price.
Frankly, Amazon.com has much better deals going on in video games right now compared to Walmart or even Best Best, especially the Kinect bundle with three games for $99.