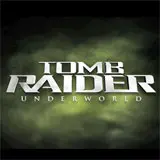 Eidos Interactive has released another Tomb Raider: Underworld video with only one week to go until the game's release next week.
This new two-minute video looks at the environment Lara Croft must traverse and how it's been designed so Lara can take advantage of it to solve puzzles and overcome obstacles. Sharp eyes will pick up some new gameplay footage unseen before.
Creative Director Eric Lindstrom, Dan Neuberger (Lead Artist) and Harley White-Wiedow (Lead Designer) each throw in their unique perspective on how Lara must master the environment if she's to succeed.
Tomb Raider: Underworld will arrive in stores on November 18 for Xbox 360, PS3, Nintendo Wii and several other platforms.