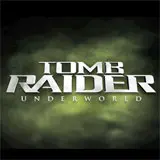 She's back. Today Eidos Interactive announced the first Tomb Raider game designed from the ground up for next generation gaming consoles has shipped to stores for Playstation 3, Xbox 360, Nintendo Wii and DS.
In Tomb Raider: Underworld, Lara travels around the world to explore and solve puzzles on a scale grander than any the series has presented before.
In addition, Eidos has confirmed purchasers of the Xbox 360 version will receive an exclusive treat this holiday season.
Available sometime next month only on Xbox 360 will be the first of two new chapters, Tomb Raider: Underworld – Beneath the Ashes. This chapter takes place after the Underworld story has finished and features a new environment to explore and additional secrets to unlock.
The second chapter, Tomb Raider: Underworld – Lara's Shadow, will follow in early 2009 and introduce a new currently unknown playable character.
Tomb Raider: Underworld on Xbox 360 and PS3 sells for $59.99. The Wii version clocks in at $39.99 and DS at $29.99