Images have surfaced of Gentle Giant's new Marvel Select Thor movie action figures that reveal Thor and Loki's costumes from head-to-toe for the first time.
These figures sporting the likenesses of Chris Hemsworth as Thor and Tom Hiddleston as Loki will be released next year via Diamond Select. They stand at around 7 inches each with 16 points of articulation. The display stand behind them is based on the rainbow bridge from the film and can be combined with others to form a mini diorama.
Next up from Marvel's Thor movie should be a theatrical teaser trailer, long rumored though still unconfirmed to appear in front of Disney's Tron Legacy next month.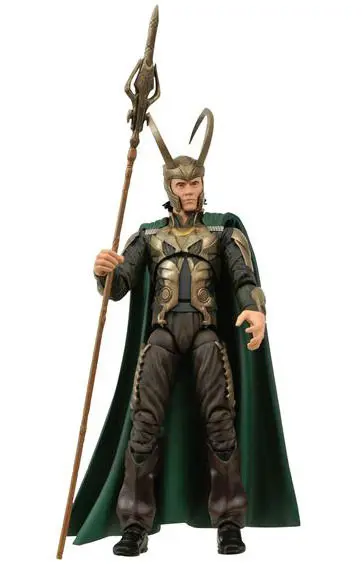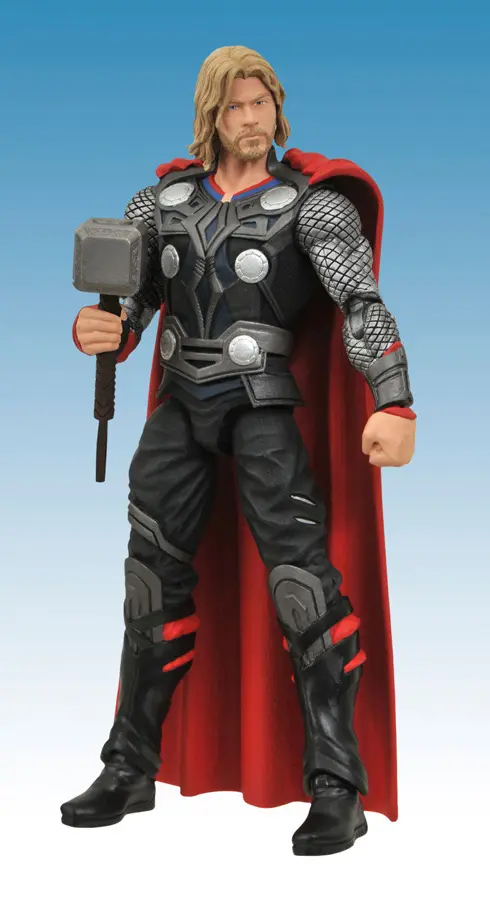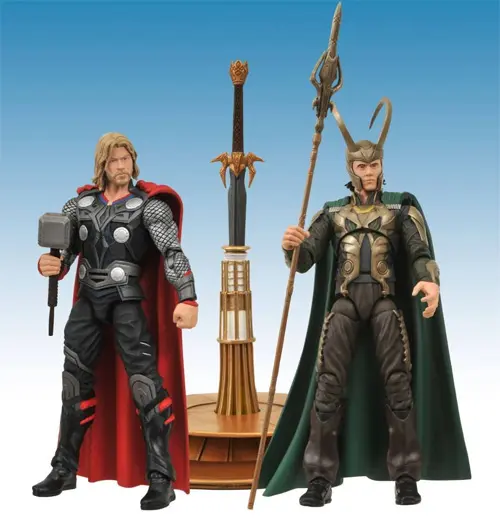 Source: Marvelous News via CBM