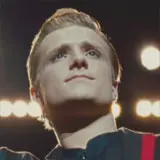 It has been a day since The Hunger Games trailer hit the web and reaction to it has been, by and large, positive. Fans of the books seem content that Lionsgate chose to cut the trailer short of the actual Games event, while newcomers to the franchise learned just enough about the cast including Jennifer Lawrence, Liam Hemsworth, Josh Hutcherson, Elizabeth Banks, Woody Harrelson, Willow Shields, as well as the plot, to get them excited.
One of the traps trailer editors often fall into is telling too much about the story or events. The Hunger Games trailer avoids this trap, setting up the film's events in a straightforward manner via a chronological progression, while also introducing many of the key characters without giving away too much about them. It's the perfect tease to build excitement without putting all the cards on the table and spoiling the film for those that have not read Suzanne Collins' books the film is based on.
The arena is where all the action in The Hunger Games takes place, and Lionsgate chose wisely in keeping its violence under wraps. Even after this trailer, all we've really seen of it came from the previously released teaser trailer that saw Katniss running through the woods with fireballs exploding behind her. There will be much, much more to see, and we're going to have to wait to see it.
I've gone through the full The Hunger Games trailer and taken screen caps of the most impacting scenes and character debuts. Click on any of them to view the full high resolution version.
Notice the shot of Peeta (Hutcherson) and Katniss (Lawrence) sitting across from one another. It looks a lot like the still of Lawrence as Mystique talking to Hank McCoy (Nicholas Hoult) while sitting in a giant vent shaft from X-Men: First Class, doesn't it?
The Hunger Games will commence in theaters beginning March 23. Expect it to do huge business at the box office.