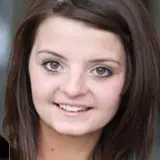 Lionsgate and director Gary Ross continue to feverishly cast the 24 Tributes that will appear in The Hunger Games, adding District 10's boy and girl entries today. District 2 Tributes Cato and Clove are the only remaining Hunger Games combatant roles left to fill.
Joining the growing young cast is Jeremy Marinas as the District 10 Tribute boy and Dakota Hood as the District 10 Tribute girl. As with many of the other nameless Tributes, Marinas has a background in stunt work and will likely be called upon to use it during his brief screen time. Hood's only role to date according to IMDB.com is in the 2007 film Scripture Cake: A Southern Cuisine Movie.
Only yesterday, Stanley Tucci joined The Hunger Games cast as interviewer Caesar Flickerman. Tucci will appear in Marvel and Paramount's Captain America: The First Avenger in July.
The Hunger Games starring Jennifer Lawrence, Josh Hutcherson and Liam Hemsworth will begin shooting this month in North Carolina. It arrives in theaters on March 23, 2012.