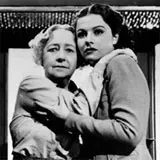 The Criterion Collection has just announced its Blu-ray release slate for December and, while it's a bit lighter than usual (only four releases instead of the now almost customary six or seven), it's remains another strong month and an excellent way to end a fantastic year of releases.
Of the four upcoming titles, only one is a new addition to the collection; Ernst Lubitsch's Design for Living. Released in 1933, Design for Living stars Gary Cooper, Miriam Hopkins and Fredric March and is in part a risque romantic comedy while also taking a witty approach towards the individuals' creative pursuits. Lubitsch is a Criterion favorite, and this release should further prove just why that is.
The three remaining releases are all High Definition upgrades of previous Criterion DVDs, and they are quite the lineup. First and foremost we see the incomparable Alfred Hitchcock receive another well deserved high definition release with his 1938 comic thriller, The Lady Vanishes. The remaining two upgrades, Tokyo Drifter and Branded to Kill, were both directed by Seijun Suzuki and are both pinnacles of the Japanese New Wave.
Each release comes with the Criterion standard MSRP of $39.95. As per usual, Criterion does not skimp on the special features and those and the release dates for each film are listed below.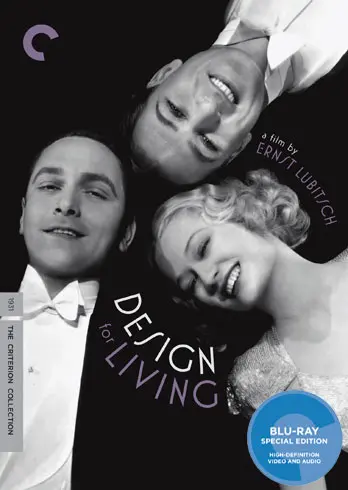 Design for Living (Release Date: December 6, 2011)
New high-definition digital restoration, presenting the film in a 1.33:1 aspect ratio with an uncompressed monaural soundtrack
"The Clerk," starring Charles Laughton—director Ernst Lubitsch's segment of the 1932 film If I Had a Million, which he made just before Design for Living
Selected-scene commentary by film professor William Paul
Play of the Week: A Choice of Coward, a 1964 British television production of the play Design for Living, introduced on camera by playwright Noël Coward
New interview with film scholar and screenwriter Joseph McBride on Lubitsch and Ben Hecht's screen adaptation of the Coward play
A booklet featuring an essay by film critic Kim Morgan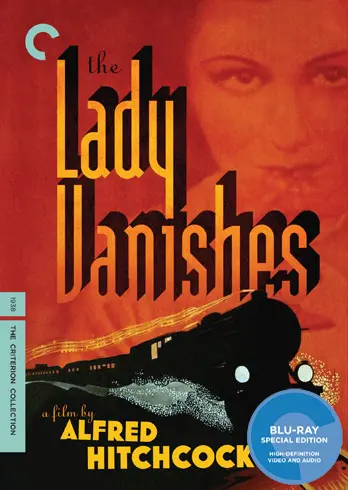 The Lady Vanishes (Release Date: December 6, 2011)
High-definition digital restoration presenting the film in a 1.33:1 aspect ratio
Audio commentary by film historian Bruce Eder
Crook's Tour, a 1941 feature-length adventure film starring Basil Radford and Naunton Wayne as Charters and Caldicott, their beloved characters from The Lady Vanishes
Excerpts from Francois Truffaut's legendary 1962 audio interview with director Alfred Hitchcock
Mystery Train, a video essay about Hitchcock and The Lady Vanishes by Hitchcock scholar Leonard Leff
Stills gallery of behind-the-scenes photos and promotional art
A booklet featuring essays by critic Geoffrey O'Brien and Hitchcock scholar Charles Barr
Branded to Kill (Release Date: December 13, 2011)
New high-definition digital restoration, presenting the film in a 2.35:1 aspect ratio with an uncompressed monaural soundtrack
Video piece featuring new interviews with director Seijun Suzuki and assistant director Masami Kuzuu
Interview with Suzuki from 1997
New interview with actor Joe Shishido
Original theatrical trailer
New and improved English subtitle translation
PLUS: A booklet featuring an essay by critic and historian Tony Rayns, author of Branded to Thrill: The Delirious Cinema of Suzuki Seijun, and a statement by the film's art director, Sukezo Kawahara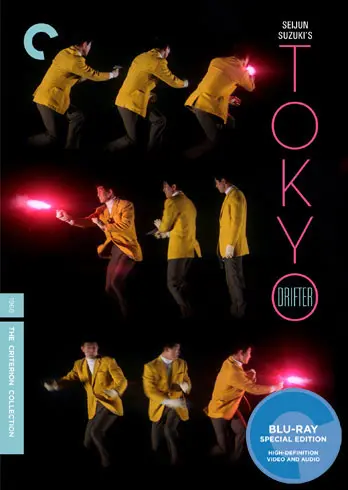 Tokyo Drifter (Release Date: December 13, 2011)
New high-definition digital restoration, presenting the film in a 2.35:1 aspect ratio with an uncompressed monaural soundtrack
Video piece featuring new interviews with director Seijun Suzuki and assistant director Masami Kuzuu
Interview with Suzuki from 1997
Original theatrical trailer
New and improved English subtitle translation
PLUS: A booklet featuring an essay by film critic Howard Hampton