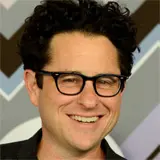 J.J. Abrams has been forced step out in the public eye in order to promote his new NBC series, 'Believe,' and as a result, the Television Critics Association press were able to hit him up for new scoops relating to the production of Star Wars Episode VII, which Abrams directs.
In speaking to The Wrap, Abrams confirmed that the script for Episode VII is complete, Breaking Bad actor Jesse Plemons has indeed met with him about a part in the film, and his team is hard at work preparing to begin the shoot.
"We're working really hard, and we've got our script, and we're in deep prep", Abrams is quoted as telling The Wrap. "Full steam ahead, y'know."
When asked specifically about meeting with Plemons, Abrams confirms that a meeting took place but wouldn't talk anymore about the actor's chance of starring in the film despite rumors circulating the Net suggesting that he is as close to a lock without an official announcement being made. Abrams did find it funny that agents are talking about the meetings he's set up to have with actors to bloggers, and then he's reading about those meetings before they take place. It offers him an opportunity to greet the actor by telling them that he read on the Internet that they are meeting.
Abrams also confirmed that no part of Star Wars Episode VII would be shot in IMAX. "In the right situation I would," he said in regards to utilizing IMAX. "The problem with IMAX is it's a very loud camera. It's a very unreliable camera. Only so much film can be in the camera. You can't really do intimate scenes with it. It's slow. They break down often."
Star Wars Episode VII is expected to begin shooting this spring, so some official casting announcements should start breaking in the not-too-distant future.
Source: The Wrap