We are less than three weeks away from the release of Skylanders Giants here in North America. As with Skylanders: Spyro's Adventure, there will be several stores exclusives for Skylander collectors completists to track down and put down their hard earned money for.
The first confirmed store exclusive was formally announced via a press release and is attached to GameStop. It is for the Skylanders Giants Golden Dragonfire Cannon Battle Pack and will set you back $24.99.
Here's what you need to know about this exclusive and all the others. The exclusive part of this Battle Pack is the Cannon toy painted gold. The same Battle Pack with a different color cannon will be available at all retailers. If you want gold, GameStop is the only place to get it. All of the exclusives are re-paints and not exclusive sculpts.
Click the image below to pre-order at GameStop.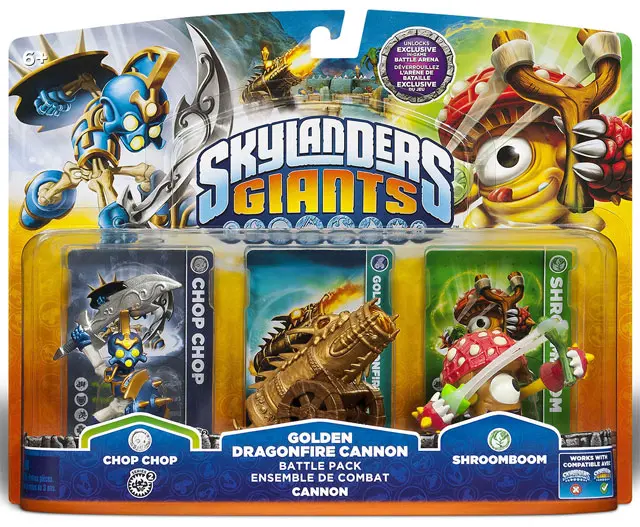 Next up is the Toys R Us exclusive Skylanders Giants Legendary Skylanders three-pack that includes Slam Bam, Jet-Vac, and Ignitor. Toys R Us will also have an exclusive Giant Legendary Skylander character, Bouncer, available at launch. Additional Legendary Skylanders coming to Toys R Us in the future and sold as singles include Stealth Elf and Chill.
Packaged images of the actual Skylanders Giants Legendary Skylanders toys are coming tomorrow.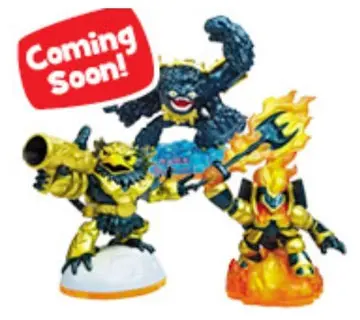 Walmart and Sams Club are offering up a Skylanders Giants Starter Kit with an exclusive glow-in-the-dark Cynder and a glow-in-the-dark Portal of Power. I'm not sure why the Portal of Power needs extra glow since the top glows when a Skylander is placed on it, but there it is.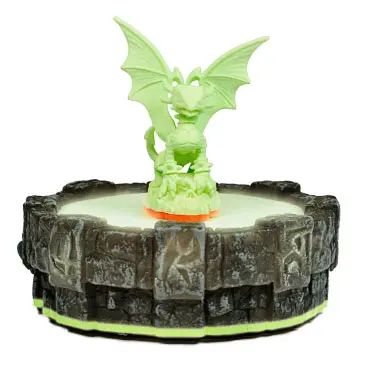 Target will have the second Giant character exclusive, Granite Crusher. He will be the same as the regular Crusher figure, only his paint scheme is darker.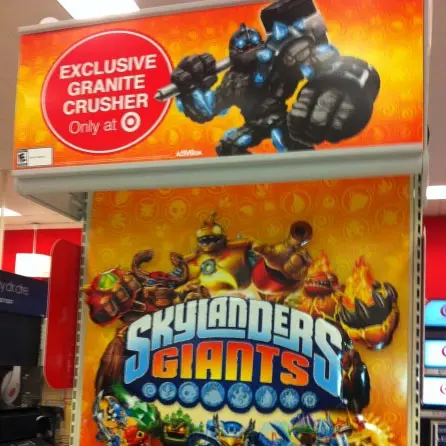 Amazon.com will get a Gold Flameslinger Series 2 as their Skylanders Giants exclusive. No link has popped up on Amazon yet for this figure, but we have our eyes open for when it does appear and will update this article with it.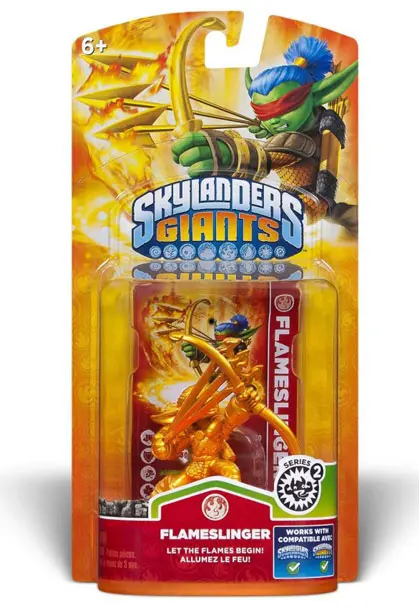 Is that it for the Skylanders Giants store exclusives? It could be, at least for now. Best Buy's exclusive appears to be a bag of random Skylanders Giants stuff and not a figure re-paint. Other than that all of the major retailers appear to be covered unless Activision and K-Mart have struck a deal.
I do have some visual evidence of possible future retail exclusives or re-paint refreshes coming down the pipe. Check back tomorrow to check out some fantastic new Skylanders Giants images that you won't want to miss.