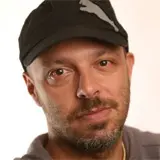 MGM is currently in negotiations with Brazilian Jose Padilha to direct a reboot of the Robocop franchise for the studio.
According to Deadline, MGM is hoping to turn Robocop into a powerful franchise once again after the original 1987 film starring Peter Weller and directed by Paul Verhoeven spawned a pair of lesser sequels. The reboot is also being framed as a potential franchise maker that will hopefully have global appeal.
MGM's Gary Barber and Roger Birnbaum at the studio are spearheading the effort and like Padilha for his potential global influence and work on the highly successful Brazilian action films Elite Squad and Elite Squad 2: The Enemy Within. The latter film made more cash ($60 million US) in Brazil than Shrek Forever After, Alice in Wonderland, and even James Cameron's Avatar.
Before MGM spiraled into its bankruptcy mess, Black Swan director Darren Aronofsky was attached to the Robocop reboot project. Once MGM was locked up in bankruptcy proceedings, Aronofsky jumped ship to land at Fox for their Wolverine sequel starring Hugh Jackman. That film is expected to start shooting later this year.
If hired, Padilha will be responsible for overseeing whoever MGM hires to pen the as-of-yet written Robocop screenplay. It's too early to tell if MGM will shoot for a PG-13 rating like the Robocop sequels or a hard-R that helped define the original.
What the Elite Squad trailer below to get an idea of how Padilha handles the camera. He's definitely not shy to let the camera feel the action which would be a departure from the more steady work Verhoeven performed on the original.
Source: Deadline