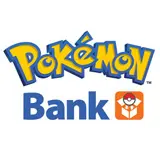 The Pokemon Bank is open. Over a month after the original launch date, Nintendo has rolled out the new service, which allows Pokemaniacs to store up to 3,000 of their Pokemon online from games as far back as Pokemon Black & White for a small annual fee.
The service was originally slated to begin in North America at the end of December, but the rush of gamers signing up in Japan literally broke the Internet, and forced Nintendo to rethink their plans.
The Pokemon Bank is a free download, and comes with a 30-day free trial, once activated. The trial started earlier today, February 5, and will run until March 14, 2014. After that, a $4.99 annual fee will be required to continue with the service. If the player no longer wishes to use the service after the trial period, or after a subscription has expired, they will have a short time to withdraw the Pokemon back into their games, and after the grace period, any leftover Pokes will be gone forever.
Storing Pokes in the bank opens up free in-game gifts in the most recent Pokemon X & Y, as well as other fun features that have yet to be discovered. Storing is done with a Pokemon Transporter app that is included with the service.
It must be noted that Pokemon from Black & White and Black 2 & White 2 can only be transported into the bank and can never be sent back to those games. Pokes from Pokemon X & Y can move freely from the bank to the game as many times you the player would like. Players can move Pokes from as far back as the third generation games, as long as the trading methods used to move each of the early pokes ends with at least Pokemon Black & White.
Expect a full review after we've had time to make a few deposits.
Lastly, to celebrate the momentous occasion, Nintendo is giving away a free Celebi to anyone who downloads the Pokemon Bank and uses it with Pokemon X & Y. Celebi is a very rare and legendary pokemon that can only be acquired through special events.
The Pokemon Bank is available now on the Nintendo 3DS eShop and is free to download.