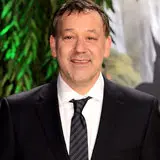 Sam Raimi's Oz The Great and Powerful starring James Franco managed a powerful weekend at the box office, but as it turns out, just a hair less powerful than was originally thought.
Studio estimates yesterday had pegged the opening weekend box office tally for Oz The Great and Powerful at $80.2 million. The actual gross is more like $78 million, a $2 million difference that indicates Sunday ticket sales slumped a bit from the projected path based on Friday and Saturday's numbers.
Even so, Disney is already moving forward with an Oz The Great and Powerful sequel and has already tapped Mitchell Kapner, who co-wrote Oz, to pen the script. Disney smells a potential franchise and wants to keep the fire stoked.
Though the principal cast is expected to return, especially after Mila Kunis dropped in an E! interview that she and her co-stars were all signed for the next film, director Sam Raimi has other plans. In speaking with Bleeding Cool he admits, "I haven't planned on directing the sequel. I did leave some loose ends for another director if they want to make the picture. I tried to make it a complete ending, so that the audience would be fulfilled, but I also let Evanora and Theodora get away."
Raimi goes on to proclaim, "I was attracted to this story but I don't think the second one would have the thing I would need to get me interested."
What that "thing" is we don't know, but Raimi appears to have already made up his mind and wants to leave Oz The Great and Powerful 2 in the hands of another director. Evil Dead 4, perhaps? We can only hope.
Source: Bleeding Cool