Meet Coyote Tango, the "Japanese Techno-Tyrant" Jaeger that will be taking on Kaiju beasts in Guillermo del Toro's Pacific Rim.
This new Coyote Tango Pacific Rim poster is likely a first in a series of Jaeger posters that we can expect in the near future. While it would be great to have a complimentary Kaiju series, I'd rather those beasts that we haven't seen yet be kept under wraps.
I did include the recently released publicity images featuring, amongst other things, a giant Kaiju shit and the first Kaiju attacker's corpse, Trespasser, being hauled away on an aircraft carrier.
The war for Pacific Rim and our world begins on July 12.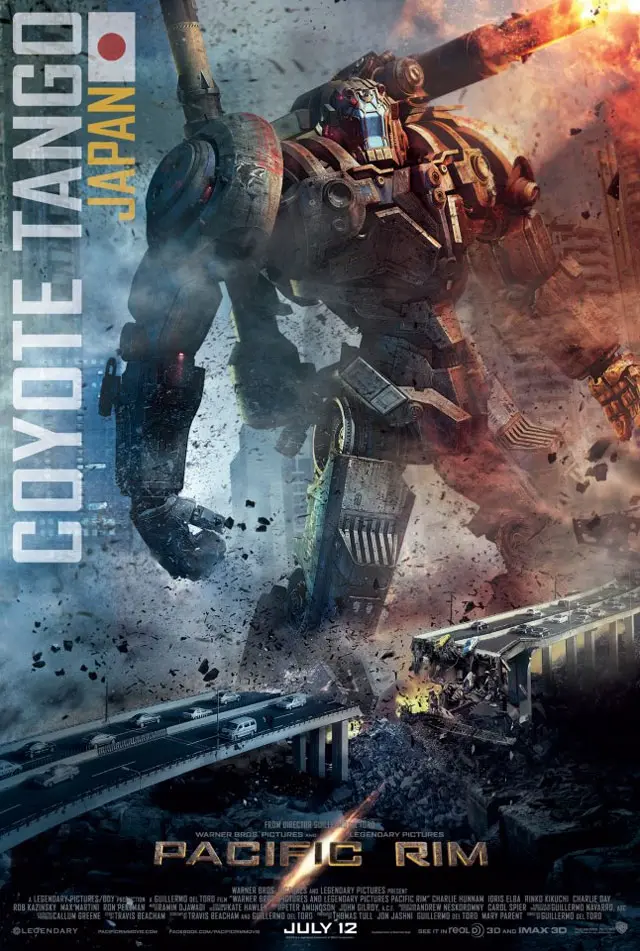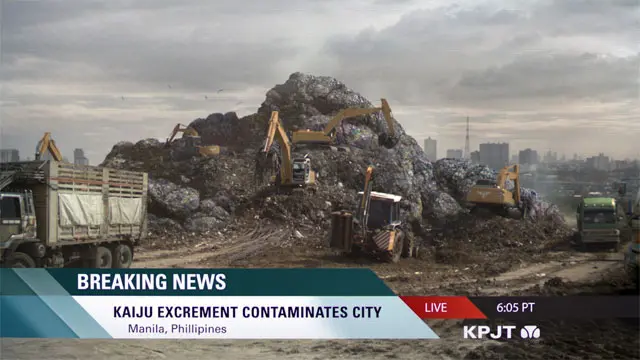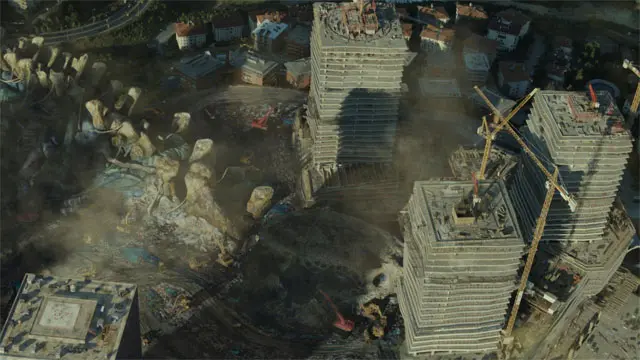 Source: Facebook