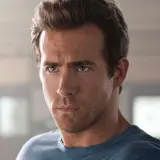 Warner Bros. has announced that a new trailer for Green Lantern will debut tomorrow, May 4, at around 9am PST/12pm EST.
Other than a time frame we don't know any specifics about what this new Green Lantern trailer may contain. Warner Bros. has already shared an extensive amount of footage via WonderCon and numerous television spots. After spending an estimated $9 million additional on special effects, it would be nice to see the fruits of that labor.
Green Lantern stars Ryan Reynolds, Blake Lively, Peter Sarsgaard, Mark Strong, Jay O. Sanders, Temuera Morrison, Taika Waititi, Jon Tenney, Angela Bassett, Michael Clarke Duncan, Tim Robbins and Geoffrey Rush. It arrives in theaters in 2D and 3D on June 17. Look for the big toy and merchandising push coming to a store near you soon.