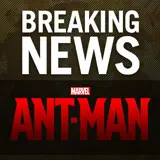 Michael Douglas is the lastest high profile actor to join Marvel's Cinematic Universe having been officially announced to star in Edgar Wright's upcoming Ant-Man film as Hank Pym.
Douglas, who scored a Golden Globe win last night for his work in HBO's Behind the Candelabra, joins Paul Rudd, set to play the Marvel superhero Scott Lang. In the comics, Pym is the original Ant-Man and eventually passes the mantle to Lang. With Douglas turning 70 years old later this year and susceptible to "falling down" jokes considering he has joined a comic book movie, comic fans are wondering how Pym will fit into this universe since all his great pen and ink moments came at a much younger age.
"With Hank Pym's rich history in the Marvel Universe, we knew we needed an actor capable of bringing the weight and stature to the role that the character deserves," Marvel Studios president Kevin Feige added to the announcement. "We felt incredibly relieved when Michael Douglas agreed to step into the part with the charm and fortitude he brings to every character he inhabits, and couldn't be more excited to see what he will do to bring Hank Pym to life."
Ant-Man was co-written by Wright and Joe Cornish and will go into production in the next few months. The film will be released on July 31, 2015, approximately three months after The Avengers: Age of Ultron, and serve as the first film in Marvel's Cinematic Universe Phase 3.
Source: Marvel