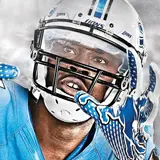 There are a number of Madden NFL 13 pre-order deals available out on the web that prospective buyers still have a few hours left to take advantage of.
The one that will directly impact your wallet is at Amazon.com. Between now and midnight, you can pre-order the Xbox 360 or Playstation 3 version of Madden NFL 13 at Amazon and earn a $15 credit toward a future purchase. The Wii version pre-order will earn you $12.50, and the PS Vita $10.
Pre-ordering the Xbox 360 or PS3 Madden NFL 13 versions at Amazon.com will get you the Amazon exclusive Andrew Luck Future Stars Draft Pick Madden Ultimate Team Card as well as the Amazon exclusive NFL Legends Joe Gibbs and Lawrence Taylor for use in Madden Ultimate Team and the Connected Careers mode.
Click here to pre-order Madden NFL 13 on the platform of your choice at Amazon.com and earn the money credit plus bonuses.
Another deal worth noting is over at Best Buy and targets those on the fence about owning a PS3 or needing to replace a bricked one. The Best Buy Madden NFL 13 PS3 bundle includes a 320 gig PS3, a copy of the game, a Dualshock 3 controller, and the Ultimate Team DLC download. Also included in the offer (this week only) is a free copy of MLB 12: The Show for PS3.
Click here to take advantage of Best Buy's Madden NFL 13 PS3 bundle.
Gamestop is offering two Madden NFL 13 pre-order bonuses in the form of unlockable Ultimate Team players. Gamers who pre-order the game get access to Detroit Lions great Barry Sanders and Coach John Madden. Both characters can be added to the players Ultimate Team.
Click here to order Madden NFL 13 at Gamestop for Xbox 360 or PS3 to earn that retailer's pre-order bonus.