The first images of Johnny Depp on the England set of Tim Burton's Dark Shadows are here courtesy of the paparazzi. And, as sought after by Depp fans, depict the actor all vamped up.
These images of Depp as the vampire Barnabas are already causing controversy. In Burton fashion, Depp's makeup is way over the top and even borderline cartoonish. His hair looks like it was painted on, and the glasses look like they came from the archive for Who Framed Roger Rabbit.
What I can't figure out is the caked on white makeup. Is this the vampire look and Barnabas is impervious to sunlight like Robert Pattinson in Twilight is? Or is he deliberately wearing caked on crud to protect him from the sun's rays?
Joining Johnny Depp in Dark Shadows are Helena Bonham Carter, Chloe Moretz, Eva Green, Jackie Earle Haley and Michelle Pfeiffer.
Dark Shadows, based on the popular television series of the same name, opens in theaters on May 11, 2012.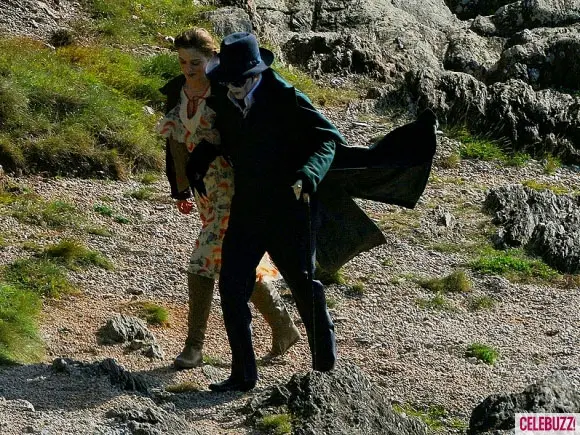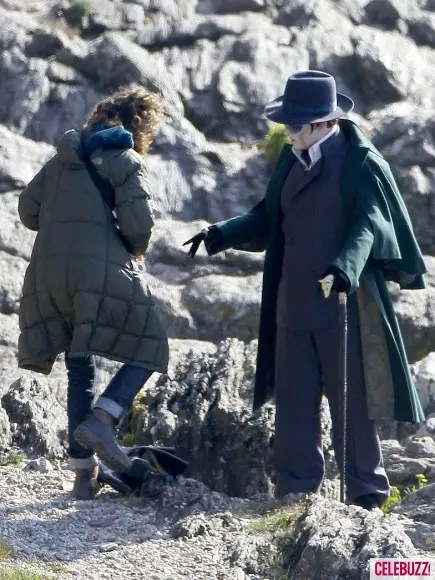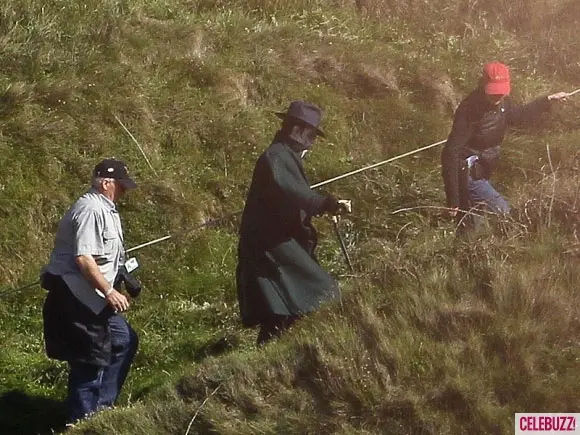 Source: Celebuzz