A new crop of images from Disney, producer Jerry Bruckheimer and director Gore Verbinski's The Lone Ranger starring Johnny Depp and Armie Hammer have galloped onto the web.
The images offer a closer look at the stuff crow that sits atop Tonto's (Depp) head. According to the captions that go with the images from USA Today, Tonto will feed the crow and it will have a "moving life of its own that somehow changes in scenes." This crow has been controversial since its first reveal as being too over-the-top for such a big-budget film. Will moviegoers see Depp's performance or continually stare at the creepy crow?
Several images feature Tonto and The Lone Ranger (Hammer), including one shot of the unlikely partners staring each other down. According to Verbinski, the pair's relationship results in a "dysfunctional buddy movie" where they have a common goal but completely different views on how to get there.
Verbinski also admits that their train robbery sequence is both iconic and different, and that their story will turn the classic interpretation of the scene "on its head." Because there are so many train shots in the film, the crew put a steam engine skin on a modern train so they had complete control over it on the shoot.
The Lone Ranger also features Helena Bonham Carter, William Fichtner and Tom Wilkinson. It will be one of next summer's big openings when it arrives on July 3, 2013.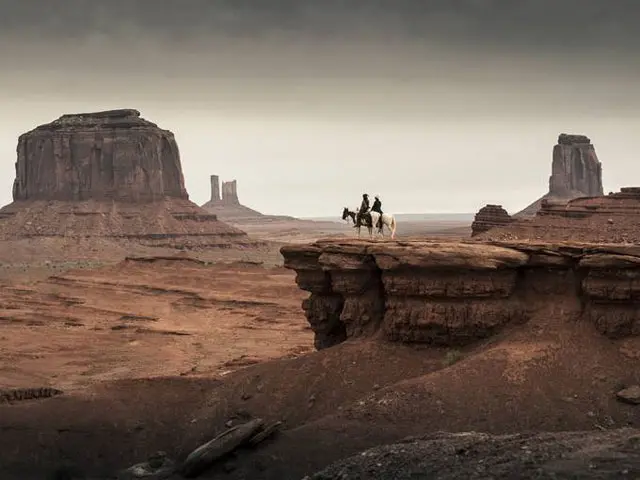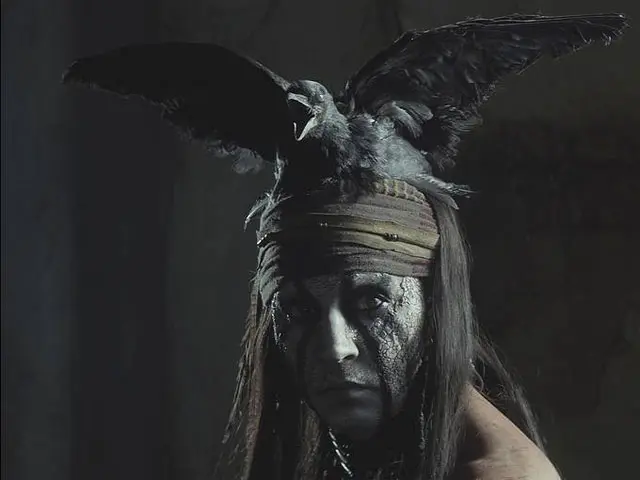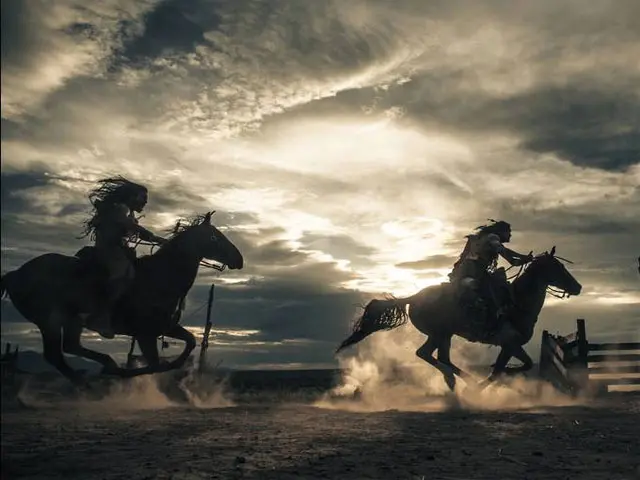 Source: USA Today