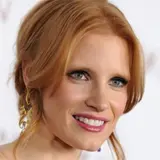 Jessica Chastain is close to joining Robery Downey Jr., Gwyneth Paltrow, Guy Pearce, Ben Kingsley and Don Cheadle in Marvel's Iron Man 3 as not just any scientist, but a sexy one.
Per Deadline, Chastain was originally eyed by Marvel and director Shane Black for the role, but multiple works conflicts came up that, at the time, would have kept her away from the shoot. Marvel then opened the floodgates and started meeting with actresses including Diane Kruger, Isla Fisher and Gemma Arterton, amongst others, to quickly fill the role. Now those conflicts have been resolved and it looks like Marvel will land the lady they originally set out to cast.
In the film, Chastain will play a brilliant and sexy scientist who can match wits with even the mighty Tony Stark. It's unclear whether she will vie for Stark's affections given his relationship with Pepper Potts, but it certainly is a possibility.
Jessica Chastain becomes the third new actor set to join Iron Man 3, following Guy Pearce and Ben Kingsley. Pearce will play geneticist Aldrich Killian that appeared in the Iron Man: Extremis comic, while Kingsley is rumored to play a villain.
Pre-production on Iron Man 3 is well underway with principal photography set to kick off next month in North Carolina. Iron Man 3 will fly into theaters on May 3, 2013.
Source: Deadline