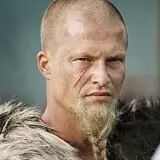 German star Til Schweiger has reportedly inked a deal to co-star in Quentin Tarantino's Inglorious Bastards.
Til, who can be seen in Tomb Raider: The Cradle Of Life and King Arthur, will play a German recruited into Lt. Aldo Raine's (Brad Pitt) team on a mission to wreck havoc in the Nazi regime.
Other recent cast additions include Diane Kruger, Christoph Waltz and Paul Rust who are joined by previously cast Brad Pitt, Eli Roth, Mike Myers, Michael Fassbender, B.J. Novak and Samm Levine.
Inglorious Bastards begins principle photography on October 13 in Germany.
Talk about Inglorious Bastards in a dedicated HDR Forums thread about the film.