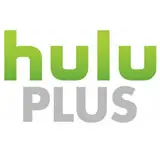 Yesterday Nintendo launched access to Hulu Plus on the Wii console, completing the presence of the pay video service on all major gaming consoles.
Those of you that have a Wii connected to the Internet but don't have Hulu Plus are eligible for a special sneak peek. Simply head to the Wii Shop Channel and download the Hulu Plus app. You will have two weeks to try out the service for absolutely free.
Nintendo is also planning to make Hulu Plus available on their 3DS handheld gaming system later this year. The service is also widely expected to show up on the Wii U console as well when that system launches sometime before Christmas.