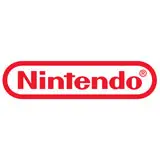 Nintendo is dropping some new carrots in an attempt to drive sales for the slow moving young 3DS portable gaming console and aging Wii home console this holiday season.
Sometime between now and the end of the year, Hulu Plus subscribers will be able to access the service via Wii and 3DS. As with other platforms that stream Hulu Plus, the service will be available for a separate subscription fee of $7.99. An exact date for the launch should be announced within the next few weeks.
Coming in late November to 3DS is a system update that will allows owners to shoot up to 10 minutes of 3D video as well as create 3D stop-motion animated videos. This same update will also include a new dungeon to Find Mii and new puzzles for StreetPass Mii Plaza. Other updates are expected at the same time though remain unannounced.
The big deal for Nintendo this holiday season is, and remains to be, the release of three marquee titles: Super Mario 3D Land and Mario Kart 7 on 3DS, and Wii's software swan song before Wii U replaces it next year, The Legend of Zelda: Skyward Sword. Hulu and 3D video are neat additions on paper, but developing unique gaming software is what Nintendo does best – and frankly needs to do more of.
If you want to hear Nintendo of America President Reggie Fils-Aime talk through the updates and more, watch the video below.