Godzilla crashed the Warner Bros. San Diego Comic-Con 2012 panel and sent the roughly 6,500 in attendance into thunderous applause. The reaction was so deafening and positive that director Gareth Edwards later admitted to nearly shedding tears.
The irony of Warner Bros. confirming a new Godzilla is in the works comes from its reveal: immediately after Guillermo del Toro's Pacific Rim wowed the same audience with massive robot on monster action. Pacific Rim invades theaters next summer. Godzilla has yet to be scheduled.
According to those in attendance, Godzilla's brief teaser painted a more ominous look at the devastation caused by a giant monster attacking a city center. The trailer opens to reveal a city in ashes with massive skyscrapers in ruin, ripped apart by something. As the camera pans down, a wrecked train is shown, followed by a massive centipede-like creature laying dead, parts of its many appendages in flames.
As the screen goes to black there's a roar. THE roar. Godzilla's classic unmistakable high-pitched roar. Then the image returns to show a giant dust cloud slowing reveal the silhouette of what's inside; those jagged scales, that hand, that head. And another monstrous roar to close.
During the brief unannounced Godzilla panel which you can watch below, director Gareth Edwards said his Godzilla is modeled off of the original 1954 (Gojira) Godzilla, roar and all. There will be nothing cheesy about his interpretation whatsoever. No Matthew Broderick. No radioactive iguanas. Just Edwards' depiction of what would really happen if Godzilla emerged from the sea – and possibly some other giant beasts as the trailer implies – and attacked a modern city.
Unfortunately no one at the Warner Bros. Comic-Con panel was able to bootleg the Godzilla trailer and there's no definitive proof that it will appear attached to The Dark Knight Rises beginning this upcoming weekend. What is floating around out there is one still capture from the trailer, the final shot that reveals Godzilla's head.
Shortly after the panel concluded, Warner Bros. released the first Godzilla teaser poster that you can view alongside the Comic-Con trailer still and Edwards' brief time in front of the mic below.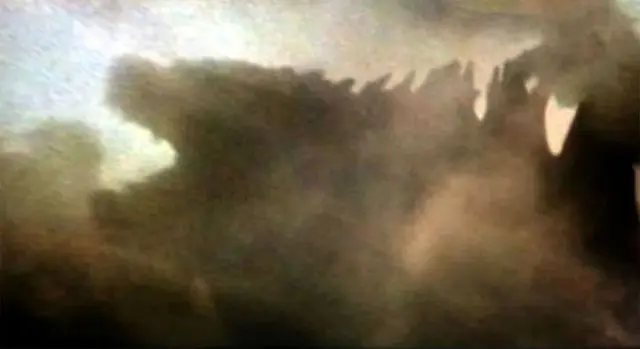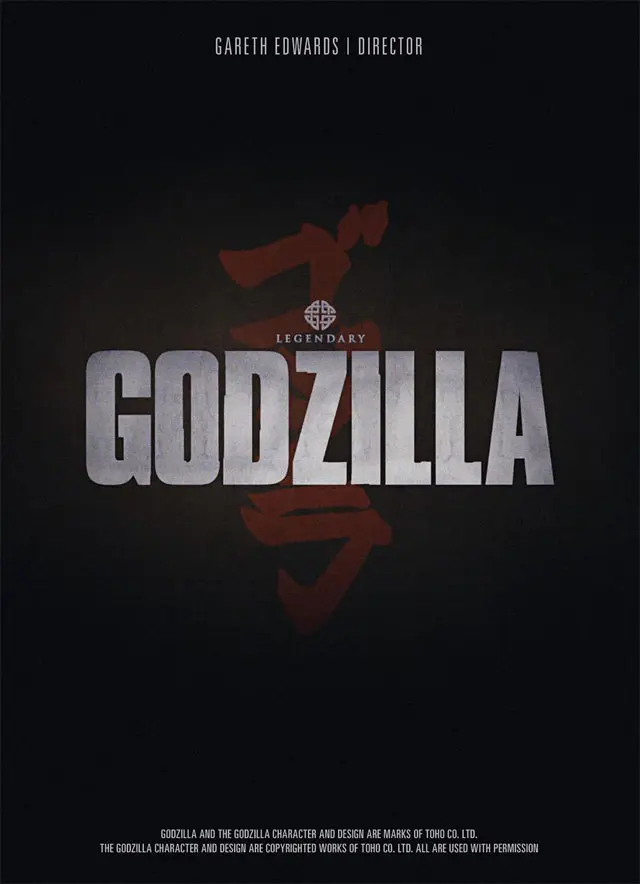 Source: Bloody Disgusting