The G.I. Joe: Retaliation Super Bowl ad came online last night and while it shares some of the footage with the previously released trailer, the new stuff will have Joe fans screaming "Yo Joe!"
The spot begins with Roadblock (Dwayne Johnson) quoting Jay Z to get his troops pumped up. From there it runs through a series of scene snippets including a shot of Cobra Commander with Firefly (Ray Stevenson) sporting his signature grey camoflauged balaclava; Roadblock ziplining down the side of a building; the Cobra HISS tank firing its top-mounted missiles; Snake Eyes (Ray Park) shooting down shurikens thrown by Storm Shadow (Byung-hun Lee); Firefly leaping off a bike which separates and turns into missile; and Bruce Willis telling Roadblock to call him Joe – as in Joe Colton, the original G.I. Joe.
Director Jon M. Chu is a big name of 1980s G.I. Joe and you can see it in the character and vehicle designs. The boombox Roadblock fires up in the beginning is just like one I had right around the time G.I. Joe toys were taking off in the early 1980s. You know putting that in there was another deliberate nostalgic nod.
Hasbro used the release of the G.I. Joe: Retaliation Super Bowl spot to unveil several of the action figures based on the film that will be hitting store shelves on May 28. There's no Joe Colton figure (yet), but you can check out Channing Tatum as Duke, Dwayne "The Rock" Johnson as Roadblock, Cobra Commander, Snake Eyes, Storm Shadow, a Cobra Red Ninja, a creepy looking Zartan, and generic troops for G.I. Joe and Cobra.
Other characters featured in the film like Lady Jaye, Flint, Mouse, Jinx, and of course Joe Colton, will likely be available in later waves.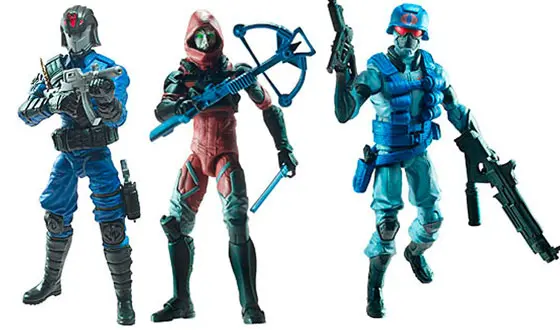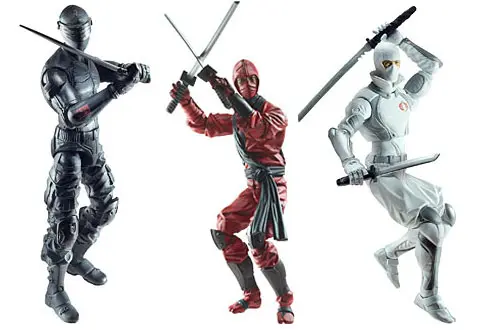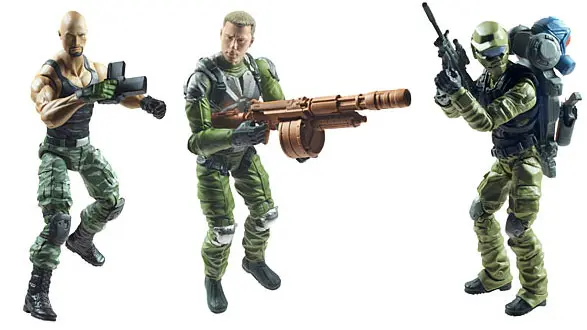 G.I. Joe: Retaliation opens in theaters on June 29, 2012.
Toy Source: USA Today