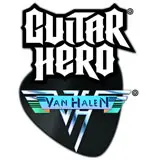 Now that Metallica has had their run at Guitar Hero, Van Halen is next on deck and can be seen in digitized form in his first trailer for Guitar Hero: Van Halen.
The trailer confirms Eddie Van Halen on guitar rocking three unique solos, Alex Van Halen on drums, Wolfgang Van Halen on Bass, and David Lee Roth on vocals. Former bassist Michael Anthony and vocalist Sammy Hagar are likely not in the game, or at least not in the trailer.
The set list will be similar to how Neversoft handled Guitar Hero: Metallica and feature 25 of the band's classic songs as well as 19 favorites from other bands chosen by Van Halen. Some of those songs will come from Queens of the Stone Age, Foo Fighters, Blink-182, The Offspring and Weezer, to name a few. A complete Van Halen and guest songs set list is available at vanhalen.guitarhero.com.
Guitar Hero: Van Halen is expected in stores on December 22 for PS3, Xbox 360, Nintendo Wii and PS2.