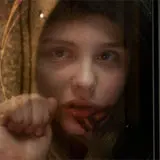 Overture Films has released the first two images from Matt Reeves' Let Me In, the American remake of the spectacular Swedish coming of age film Let the Right One In.
The first image depicts vampire Abby (Chloe Moretz, Kick-Ass) looking as if she has just fed and wants to be "let in." The second and eerily similar to the Swedish film has Abby and Owen (Kodi Smit-McPhee) likely meeting for the first time.
Matt Reeves has taken a lot of flack for remaking the beloved Swedish film so soon after it was released. The original's faithful following also fears Reeves' will bring his shaky-cam style to an intimate coming of age story.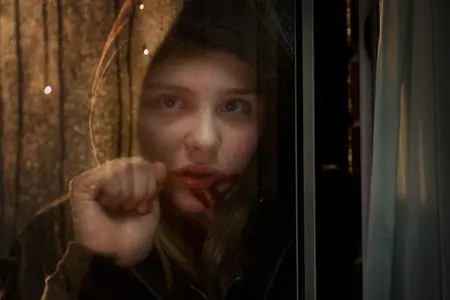 In speaking to the L.A. Times, Reeves was quick to dispel any notion that Let Me In would share styles with Cloverfield.
"I think because of Cloverfield, people have an assumption, which is, 'Oh, crazy handicam, he's going to jazz it up,'"
he said.
"And I think that's probably what a lot of people were afraid of when they thought of the most cynical version. And that's the last thing we tried to do. We tried to create the approaching, foreboding dread of movies like The Shining, where you feel like something wicked is unraveling and it's not going to end well. That's what I responded to about the original, the juxtaposition of those tones, this very disturbing story but at the center of it there are these very tender emotions. That's a very unusual mix, and that's what drew me in and dug into me."
Read more of what Reeves has to say about Let Me In including how special effects will be integrated at the L.A. Times.