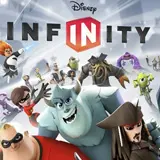 Disney Infinity is following in the footsteps of Skylanders Swap Force this Black Friday 2013 season with Starter Pack deals that will cut the price in half. I have outlined all of the best Disney Infinity Black Friday deals below including a Thanksgiving Day deal that won't require you to lift much more than a finger.
Online retailer Amazon.com will be selling all of their Disney Infinity Starter Packers for 50% off, or around $38, in a lightning deal that starts at 5:10pm EST / 2:10pm PST today. This includes the Disney Infinity Starter Pack for Xbox 360, PlayStation 3, Wii U, Wii and 3DS, though the latter is a different game and frankly not worth your money. Half price is a great entry point for Disney Infinity and it won't be any cheaper this holiday season.
Click here to buy Disney Infinity for 50% off at Amazon.com. Remember that you might have to add the lightning deal to your cart in order to see the Black Friday sale price.
GameStop is running a buy one, get one free on all Disney Infinity figures starting at midnight tonight in-store only. They are regularly priced at $13.99 or $1 than most other stores sell them for, but the buy one get one free is still a great deal at two figures for $7 each.
Walmart has Disney Infinity as part of that first event Black Friday deals on Thanksgiving Day that begin at 6pm tonight. Their price for all the Starter Packs is $38.96, probably the exact same price that Amazon is selling them at here in a few minutes.
Target also has a sale going on Disney Infinity Starter Packs but they are more expensive at $49.99. Toys R Us, however, has Disney Infinity as a doorbusters deal tonight from 5-9pm at 37.49 and is also matching GameStop's buy one get one free on all single packs figures (not three packs).