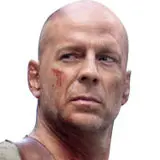 Fox has chosen John Moore from a pool of candidates to direct Die Hard 5, the series entry that will span the franchise into its fourth decade. He is currently in contract negotiations for the gig and is expected to sign the dotted line in the near future.
Moore beat out Attack the Block director Joe Cornish, Justin Lin of Fast Five fame, and Drive director Nicolas Winding Refn for the job. The race to direct Bruce Willis in his most famous role began when Noam Murro was lured away by Warner Bros. to direct 300: Battle of Artemisia.
Fox's choice to go with Moore comes as little surprise given the director's history with the studio. Every one of his films thus far has been with Fox so the relationship is strong. He probably came cheaper than some of the other candidates. For a sampling of Moore's work, check out Max Payne, Flight of the Phoenix, The Omen remake, and Behind Enemy Lines.
In addition to Die Hard 5, Willis will also be starring in the Summit sequel Red 2. Fox is hoping to get Willis locked into a shooting schedule for the Die Hard sequel that will wrap that film before Red 2 gets underway.
Die Hard 5 will shoot in Russia with a plot that is rumored to heavily feature John McClane's son in an "accepting the passed torch" capacity, much as Shia LaBeouf co-starred in Indiana Jones and the Kingdom of the Crystal Skull alongside Harrison Ford. Whether any actual torch passing will occur hinges on how audiences react to a younger McClane chasing down bad guys.
Source: Deadline