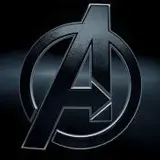 Captain America: The First Avenger screenings have begun and the post-credits scene has been spoiled. If you're sensitive to Captain America spoilers then please reconsider proceeding past this point. Consider that a formal spoiler alert.
When the credits end after Captain America: The First Avenger there is new footage, but it's not a scene as previous Marvel movies have delivered. Instead, Marvel and Paramount have created a roughly one-minute teaser trailer for The Avengers that will be released next May.
According to the combined reports of readers from ComingSoon and CBM, the trailer opens with Steve Rogers pounding on a punching bag in a gym until the bag is snapped from its chains and goes flying. Nick Fury appears and asks something like "gettting ready for the enemy?" Fury then asks Rogers if he's having trouble sleeping and tells him he has a mission for him.
From this point the trailer cuts into a series of scene flashes that show all of the Avengers in new costumes with two exceptions: Iron Man's armor apparently looks the same as his last suit in Iron Man 2, and Bruce Banner is never shown as The Hulk though does appear briefly removing his glasses. Thor appears in front of what might be a S.H.I.E.L.D. table rocking a sleeveless look similar to his Ultimate armor. Neither report described what Captain America's new look was.
Loki also makes an appearance in the trailer, in handcuffs and being escorted by armed guards (S.H.I.E.L.D.?). It's hard to imagine Loki being restrained by mortal cuffs so maybe his capture is part of a bigger nefarious plot.
Captain America: The First Avenger arrives in theaters in 5 days on Friday, July 22.
Source: ComingSoon and CBM