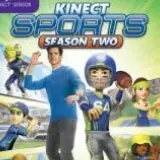 Amazon's Black Friday Week 2012 continues today with a new selection of video game deals that will be popping up throughout the day.
The first wave of deals kicks off at 11:10am EST and will include at minimum Lumines: Electronic Symphony for Playstation Vita at $14.99 and Kinect Sports Season Two for Xbox 360 Kinect at $19.99. Other games expected to be included in this lot are one of the Disney Tinkerbell titles, Star Wars Kinect, and Duke Nukem Forever.
Shop or browse the Amazon Black Friday Week video game Lightning Deals here. Be quick if you want to buy as many of these Lightning Deals vanish within minutes of starting.
At 3:10pm EST, be on the lookout for Prototype 2: Blackwatch Collector's Edition on Xbox 360 or Playstation 3 at $29.99, Spirit Camera: The Cursed Memoir for Nintendo 3DS at $15.99, and FIFA Street for Xbox 360 at $25. Other deals will also go live at that time at the same link above.