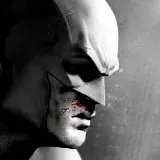 Batman: Arkham City has proven the hit it was destined to be after putting up some solid sales numbers after its first week of availability.
Through its first week, approximately 4.6 million copies of Batman: Arkham City have sold across the globe according to Warner Bros. Interactive. That's more than double the numbers Batman: Arkham Asylum put up in its debut.
Batman: Arkham City benefited by arriving in stores ahead of EA's Battlefield 3 and Activision's Modern Warfare 3. With the head start, gamers could focus their attention – and dollars – to the Bat before delving into the big military shooters.
Now the question becomes this: will Rocksteady create a third Batman game? My best guess is they've already started.
Batman: Arkham City is currently available for Xbox 360 and Playstation 3. The PC version hits stores on November 15.