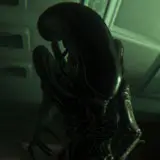 Sega have themselves one of the surprises of E3 2014 with thier second big attempt at capturing the Alien film franchise in a videogame.
Alien: Isolation is the antithesis of Aliens: Colonial Marines. Whereas the first game was more of a generic first-person shooter with many flaws, Isolation draws its inspiration from the original Ridley Scott Alien film where ambiance, mood and lightning play integral roles in freaking you out.
To illustrate this concept for those of us not at E3 this year, Sega released an Alien: Isolation E3 trailer offering a glimpse of what it's like to run around on the Nostromo while a predator alien hunts you.
Alien: Isolation arrives in stores on October 7 for PlayStation 4, Xbox One, PS3, Xbox 360 and Windows PC.