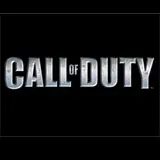 The next entry in the Call of Duty series will be called "Call of Duty: Black Ops" per an official announcement made by publisher Activision today.
It has been widely rumored that developer Treyarch, who has been working on the game for well over a year, would set their next turn at Call of Duty in Vietnam. That may still be the case as the announcement offers no details on the game other than promising an all-new Call of Duty experience not tied into Infinity Ward's Modern Warfare 2.
The first trailer for Call of Duty: Black Ops will debut tonight on Spike TV's "GameTrailers TV" show at 9:40pm PST. Activision has already locked in a November 9, 2010 release date.
The Black Ops announcement comes one day after Activision signed a deal with Bungie for rights to publish a new IP over the next 10 years.