Activision's Skylanders Trap Team is suffering from a bit of a summer slump in regards to new information about the upcoming fourth major entry in the Skylanders franchise. Nothing has really surfaced since E3 a month ago while we have been patiently waiting for something new to come along.
Thanks to French website Consollection, it has been confirmed that Pop Fizz will be the recipient of a Series 3 Skylanders Trap Team figure. And unlike the first two, this figure has been sculpted to represent the character's "beast mode" that he transforms into when chugging the mysterious potions he carries around.
Series 3 Pop Fizz has some size to him as well when compared to the Food Fight figure just behind him in the image above. Series 2 Pop Fizz was also a little larger than most standard Skylanders figures, but that was due to the giant potion bottle he stood atop.
Skylanders Trap Team comes to Xbox One, PS4, PS3, Xbox 360, Wii U, Wii and 3DS on October 5.
Be sure to follow along with Skylanders Trap Team, Amiibo and Disney Infinity updates in our new Toys to Life hub.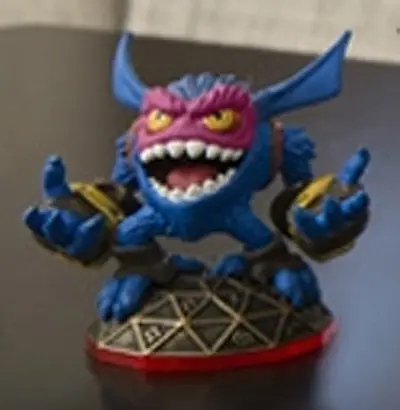 Source: Dark Spyro