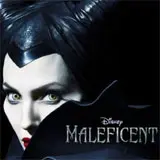 Evil will reign supreme at the box office this weekend with Disney's Maleficent starring Angelina Jolie leaving fellow newcomer, Seth MacFarlane's A Million Ways to Die in the West, in the dust.
Maleficent, which also stars Sharlto Copley and Elle Fanning, set the stage for a big opening weekend when it bowed Thursday evening at 7pm and earned $4.2 million from over 3,000 cinemas. That was far beyond the $1.38 million Snow White and the Huntsman put up at midnight back in June 2012, but not really a shock considering Maleficent benefited from two earlier showtimes.
Through Friday, Maleficent has earned $24.2 million, also besting the $20.5 million of The Huntsman. That opening day is right in line with the $24.1 million that Disney's Oz The Great and Powerful opened to last year. That film went on to earn nearly $235 million at the domestic box office.
Critics have been evenly split on Maleficent with a 50 percent approval rating at Rotten Tomatoes. However, the Sleeping Beauty tale told from the perspective of the villain has secured an "A" CinemaScore rating from moviegoers that suggests it should continue playing well through Sunday. Estimates are currently hovering around $70 million for the first three days.
A Million Ways to Die in the West landed in third on Friday with $6.1 million and will likely finish the weekend in the same position. No matter how hard Universal tried to align the film with MacFarlane's previous hit Ted, his raunchy western comedy is drawing a niche audience only and will wrap its opening weekend with a disappointing $15 million. That's a far cry from the $54.4 million Ted wowed cineplexes with.
Last weekend's star X-Men: Days of Future Past got a taste of its own medicine with Maleficent stealing its audience, much like the mutants did to Godzilla a week ago. With $9.4 million on Friday, Future Past plummeted 74 percent from its opening day and is targeting a second weekend at around $30 million. So far the Bryan Singer sequel has earned $360.8 million worldwide and will pass the total domestic gross of X-Men: First Class by Sunday.
Stop back tomorrow to see if Maleficent finished north or south of $70 million for the weekend.