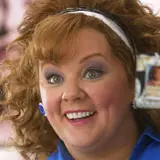 The North American box office laughed its way to the bank thanks to Universal's R-rated comedy Identity Thief, despite a massive blizzard that began Friday and crippled the Northeastern United States. The Melissa McCarthy and Jason Bateman comedy trampled the debut of Steven Soderbergh's latest flick Side Effects and regulated last week's champ Warm Bodies from its perch. Despite the big opening of Identity Thief, the box office was down a steep 45% from last year when four movies opened north of $20 million, including the $40 million plus debuts of The Vow and Safe House.
It got decked by the nation's critics (especially a rather cruel and insensitive review by the relic known as Rex Reed) to the tune of a 24% approval rating on Rotten Tomatoes, but that didn't stop people from turning out en masse to watch Identity Thief. The R-rated comedy from Horrible Bosses director Seth Gordon arrived on 3,141 screens to earn an estimated $36.6 million in its first three days. The total would have no doubt pushed past the $40 million mark had the Northeast not been shut down due to the blizzard.
The Universal release proved to be exactly what the 2013 box office has desperately been missing so far: a light comedy with across-the-board appeal. An aggressive marketing campaign and fans of Melissa McCarthy from her television sitcom Mike and Molly and 2011 blockbuster Bridesmaids were also no doubt contributing factors to the film's strong debut.
After making a decent debut on Super Bowl weekend, Summit's zombie romantic comedy Warm Bodies held well in its second go around. The film eased a moderate 43% in its sophomore session to earn an estimated $11.5 million from 3,009 theaters. To date, the movie has earned $36.8 million and could be heading to a $55-60 million final tally.
Despite announcing his retirement from filmmaking, Steven Soderbergh keeps pumping out the flicks. His third feature film to hit theaters in a year behind Haywire and Magic Mike, the psychological drama Side Effects didn't land with as big a thud as Haywire did but it was nowhere near the huge numbers generated by Magic Mike in its first three days. The Open Road release arrived on 2,605 screens this weekend and earned a so-so $10 million. Reviews were favorable for Soderbergh's latest feature (85% approval on Rotten Tomatoes) while ticket buyers polled on opening night by CinemaScore gave the movie a so-so "B" rating, which may or may not help the movie's long-term prospects. The movie stars Channing Tatum, Rooney Mara, Jude Law and Catherine Zeta-Jones.
Fourth place went to the Weinstein Company's hit comedy/drama Silver Linings Playbook. Once again, the movie had a very small drop of only 10% in business as word-of-mouth continues to spread on the David O. Russell-directed Oscar contender. Holding steady on 2,809 screens, Linings earned an estimated $6.9 million to bring its total to $89.4 million.
Rounding out the top five this weekend was Paramount's action comedy Hansel and Gretel: Witch Hunters, which earned an estimated $5.7 million from 3,285 screens, a drop of 37% from last weekend. After three weeks, the film has earned $43.8 million and is looking at the $50 million mark for a final domestic total. Paramount also opened the 3D reissue of the 1986 Tom Cruise film Top Gun this weekend. A one-week reissue on 300 screens prior to the Blu-ray 3D release, Gun earned $1.9 million for the weekend, which was good enough for eleventh place.
The remainder of the top ten was as follows:
6. Mama (Universal Pictures) $4.3 million (-34% from last weekend) $64 million to date.
7. Zero Dark Thirty (Sony Pictures) $4 million (-22%); $84 million
8. Argo (Warner Brothers) $2.5 million (+23%); $123.6 million
9. Django Unchained (Sony/Weinstein Company) $2.2 million (-23%); $154.6 million
10. Bullet To the Head (Warner Brothers) $1.98 million (-56%); $8 million
Valentine's Day sees the debut of A Good Day to Die Hard (because nothing screams romance more than a Die Hard installment), another young adult stab at riches in Beautiful Creatures, Escape from Planet Earth and Safe Haven.
– Shawn Fitzgerald