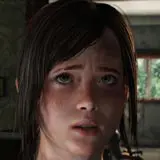 The Last of Us Playstation 3 exclusive game reveal from Uncharted developer Naughty Dog was the talk of the Spike VGAs. The brief teaser trailer made a zombie apocalypse look beautiful and vaulted the game up near or at the top of many gamers want list.
To supplement The Last of Us trailer, Naughty Dog has released a handful of high resolution screen caps snapped from The Last of Us trailer. They offer a closer look at the visually stunning foliage, main characters and zombies that will populate the game.
More details about The Last of Us will be trickling out over time. With any luck, the final product will be released in time for the 2012 holiday shopping season.
Click any of The Last of Us screenshot thumbnails below to view a high resolution version.