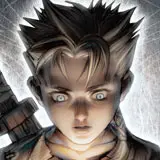 Microsoft has confirmed that a Fable-themed teaser video released by Lionhead Studios is attached to Fable Anniversary, an HD re-imagining of the original Xbox classic Fable that is coming exclusively to Xbox 360 later this year.
Fable Anniversary, which also includes the expansion The Lost Chapters, has been visually overhauled to bring its aesthetics into modern times with all gameplay and cut-scenes offered in full 1080p HD. This includes new textures, lighting, models, facial and cut-scene animations, and more.
Other confirmed enhancements include an all-new interface and save system, non-existent load times, Achievements, and Xbox SmartGlass support. Additional enhancements may be revealed at E3 next week.
"Fable has always been about choices and consequences, so we're trying to put that into our Achievements," adds Ted Timmins, Lead Designer on Fable Anniversary. "We're doing something that's not been done before."

Fable isn't Fable without chicken punting so the exercise in animal cruelty is now supported by online leaderboards to keep track of who the best chicken punter really is.
The only bad news regarding Fable Anniversary is its arrival on Xbox 360 right as Xbox One sans backward compatibility is being released. Consider holding on to your Xbox 360 for a bit longer if you're a big Fable fan.
Check out the first Fable Anniversary screenshots in high resolution below.