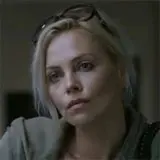 Few filmmakers working today specialize in the borderline-irredeemable more than director Jason Reitman.
He skirted the line with Thank You for Smoking, Juno, and Up in the Air, presenting us with characters with skeletons and baggage that would sink most characters. Yet by the end of the film, the events of the story turned these unlikable creatures around to the point that they found themselves in our good graces.
Like I said: Borderline-irredeemable.
With Young Adult, Reitman crosses the border. And what's on the other side is magnificent.
Directing a script written by Juno writer Diablo Cody, Reitman invites us to pity the main character, Mavis Gray – a writer of teen-centric novels played by Academy Award-winner Charlize Theron – but never once asks us to accept her.
Mavis heads back to her small Minnesota hometown and seeks to win the heart of her happily-married high school sweetheart Buddy (Patrick Wilson, Watchmen) in spite of his status as a blissful new father and loving husband. Unfortunately, the only thing Mavis can see is people who are happy to live ordinary lives, which does nothing but strengthen her resolve to make Buddy hers again.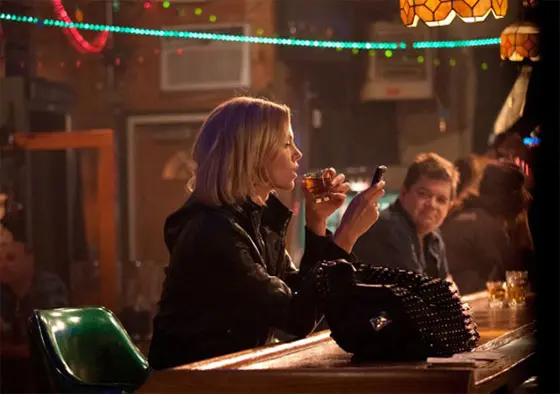 Her only ally (if you can really call him that) is Matt, a physically and emotionally crippled social outcast from Mavis's graduating class, played to perfection by Patton Oswalt.
In the end, Young Adult does what all great art should do: It forces us to ask ourselves the same questions we're asking the characters on-screen. It's an immersive experience and an emotional one, in spite of the lack of so much as a single likable character which is, in and of itself, something of an achievement.
Some might ask (and rightly so) how I can justify the lack of any likable characters in this film when I chastised The Hangover Part II a few months back for the same thing. The difference is that Hangover II was asking us to like its characters; Young Adult presents Mavis and Matt to us and basically says, "Here's some really screwed up, terrible people. You're not going to like them. But here they are."
That's the difference between commercial pap and finely-tuned art. Jason Reitman is an accomplished filmmaker and a well-received one, both financially and critically – there can be no doubt that he wants audiences to like the film.
But the general tone struck by both his direction, Cody's writing, and the cast's stellar work indicates that while the approval of the audience is nice, it isn't the ultimate goal.
Speaking of the cast's stellar work, there are literally no bad performances in this film.
It seems that the number of superlatives that can be used to describe the work of Charlize Theron changes with each role she takes on. In the case of Young Adult, she plays Mavis with such bravado and boldness and her sheer lack of either class or personal appeal that we can do nothing but watch her, yearning to see not only WHAT she will do next (the Evil Queen in Snow White and the Huntsman, as well as a role in Ridley Scott's Prometheus), but HOW she'll do it.
Patrick Wilson is an actor that I hope we'll see a lot more of in the future. He was wonderful in Watchmen and in the A-Team adaptation. And while those roles required approaches both under the radar and over the top, respectively, Young Adult gives him the opportunity to downshift into the Everyman gear – it's a mode that some actors struggle with, but it fits Wilson like the proverbial glove.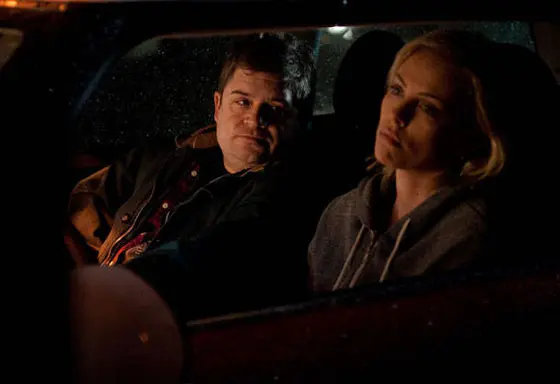 Then there's Oswalt. I honestly don't know if anyone has said it before (if they haven't, it's a crime), and if they have I'm more than happy to say it again: Patton Oswalt is the best untapped comedic talent in show business today.
He plays Matt with fantastic dryness, and there are multiple instances in which he comes close to drawing in the audience's sympathy and keeping it. Most supporting actors would relish that opportunity and keep himself on the audience's good side.
Oswalt looks at every one of those opportunities and gleefully spits in its face, and in the context of this particular piece, I can offer no higher praise than that.
As for Cody's script, it's a masterpiece. There are a handful of elements that I felt held back the film as a whole inasmuch as there are a few moments where, almost subconsciously, the film seems to want paint Mavis with the same brush as, say, Kristen Wiig's character in Bridesmaids – an emotional wreck with a heart of gold.
But the general strength of the piece is such that, more often than not, I'm willing to chalk it up to sleight of hand on Cody's part – but it can be nonetheless distracting.
High-Def Presentation
Paramount is fast becoming my favorite High-Def distributor so far in 2012.
Their 1080p AVC-encoded transfer of Young Adult is absolutely superb. It captures the small town setting with muted-but-not-quite-Sepia tones while keeping the color palate vibrant enough to maintain a sense of visual excitement. I could detect no artifacting, no grain, and no noise. It is, by its design, not an extremely exciting film, visually-speaking, but it is nonetheless pleasing to the eye.
In terms of the audio, the DTS-HD Master Audio 5.1 soundtrack is quite good as well. As with most Reitman films, Young Adult is dialogue-heavy (more so when he collaborates with Cody), so the fact that all the dialogue comes through with no interference is obviously a big plus. As with the visual presentation, there aren't a ton of "event" moments, but the soundtrack has definitely been expertly-handled.
Beyond the Feature
Young Adult comes with a variety of bonus features. They're all great (even though they do hand out quite a bit of the same information repeatedly), but the standout is the 'Q&A Featuring Janet Maslin and Jason Reitman at the Jacob Burns Film Center' (46:05), in which the venerable and respected critic Maslin chats with Reitman about everything from product placement to the deeper themes and meaning to be found in the movie. It's enlightening and refreshing to see a critic engage in a discussion rather than a verbal assault; truth be told, somebody somewhere could make a killing by producing a series of 'Critics on the Critiqued' or something of that nature. But I digest.
Also of note is 'The Awful Truth: Deconstructing a Scene' (6:23), which sees Cody discussing the intricacies and struggles in writing a particular scene before showing how the scene evolves from page to screen on the day it's shot. It's an interesting study in conception and execution, and well worth checking out.
The rest of the bonus features are as follows:
Audio Commentary with Jason Reitman, director of photography Eric Steelberg, and first assistant director/associate producer Jason A. Blumenfeld.

Misery Loves Company: The Making of 'Young Adult' (17:27)

Deleted scenes (7:01)
UltraViolet download
Young Adult is, in the end, a refreshing reminder that we don't need to like characters in order to like a film.
It's a simple-on-the-surface story that's remarkable in its deeper complexity, if that makes any sense whatsoever, and it's proof positive that Jason Reitman may well be the best filmmaker working today.
And, being as we're only a week removed from the Oscars, this film got snubbed like you read about. It's absolutely worth checking out – if only because it's a harsh reminder of how much growing up we all have to do and how we never really grow out of being awkward, stupid, young adults.
Shop for Young Adult on Blu-ray for a discounted price at Amazon.com (March 13, 2012 release date).